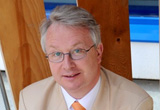 One of the few things that almost everyone, whichever side of the Brexit argument they are on, can agree on is that the NHS would face severe problems if the large number of EU citizens working in it were to leave. However, a combination of uncertainty about their future status and a rising tide of xenophobia is causing many to consider their position. In response, some politicians, in particular those who were the most enthusiastic supporters of Brexit, have sought to give them reassurance. Unfortunately, all this has done has been to confirm that while populist soundbites might work on the campaign trail, they often fail when confronted with reality.
The surreal nature of the Brexit debate was exemplified when Gisela Stuart, one of the handful of pro-Brexit Labour MPs, asked the Minister for Immigration whether EU citizens now in the UK would be allowed to stay. This must have been especially puzzling for casual observers who could recall Ms Stuart's calls to control immigration, words that seem to have led some to believe this to mean that existing migrants could be sent home. Most of the candidates for the Conservative leadership had already given this reassurance but the minister, who unlike the leadership candidates, actually had responsibility for the issue, was unable to do so. This should not be surprising. The Prime Minister had already made it clear that negotiations on the UK's future relationship with the EU would be a matter for negotiation by his successor. One can only imagine the response had a government minister made a commitment to continued membership of the single market. The puzzlement continued when Nigel Farage, who infamously stood in front of a poster vilifying migrants, condemned the failure to offer this reassurance.
As with almost every aspect of the referendum debate, this is an area where there is substantial misunderstanding. Superficially, the issue is being presented as a negotiating ploy. Ministers, including Theresa May, argued that it would be unwise to concede anything until the rights of British citizens to live in the EU can be agreed. Put bluntly, will either group be at risk of deportation? Clearly this is something that it would be good to resolve but it largely misses the point. Those from other EU member states can live here as a consequence of being EU citizens. And EU citizenship confers many rights that go beyond the ability simply to be in the country. Those rights are governed by the extensive body of EU law, which in turn has created a complex set of rules and procedures, all of which is overseen by the European Court of Justice. Given that those supporting Brexit have based their case on three main pillars, controlling immigration (i.e. removing any rights that flow from being an EU citizen), reducing "red tape" (i.e. tearing up the rules and procedures that stem from EU law), and sovereignty (i.e. refusing to be subject to "unelected judges in Strasbourg), it is difficult to see how this can work.
A few examples will suffice. Health professionals from the rest of the EU have the right to practice here because of mutual recognition of their qualifications, as set out in Directive 2013/55/EC. However, this is underpinned by complex structures and processes designed to ensure that those moving really are safe. The UK General Medical Council has played an important role in ensuring that these work effectively. Clearly, a new set of arrangements will need to be put in place but it will almost certainly be bureaucratically much more complex. Importantly, it will affect both those coming to the UK with qualifications from abroad and those who come here to gain qualifications and return to their own countries.
The Directive on Cross-Border Care is best known for giving birth to the European Health Insurance Card, or EHIC which entitles EU citizens to obtain treatment in other member states. However, it does much more. Thus, it provides the mechanism by which many citizens from other EU countries working in the UK return home for treatment in familiar settings surrounded by family or, especially, to give birth. It also governs the arrangements by which UK pensioners received treatment abroad. It is often forgotten that some of these pensioners are people who came from another country and, having worked all their life here, return home. These movements are facilitated by a network of national contact points providing information and advice, including redress when things go wrong. The loss of these benefits will make employment in the UK less attractive.
Of course, there are many other concerns. Previously, a UKIP spokesperson suggested that foreign doctors who commit parking offences should be deported and, although this threat was later withdrawn, it was not likely to make those from other parts of the EU welcome.
Supporters of Brexit have, as is their habit, sought to offer reassurance. They frequently invoke the Vienna Convention on the Laws of Treaties. They rely on Article 70, which states that if a treaty is ended this will not affect the rights or obligations of parties established while it was still in force. During the campaign many people, especially those running the extremely well informed twitter account @Brexpats (who were rewarded by streams of abuse) pointed out that this was irrelevant to the issue of EU citizens' rights, for several reasons. First, it didn't apply where the treaty had an established withdrawal mechanism, which is precisely what the now famous Article 50 of the EU Treaty is. Second, the convention relates to the rights of states that are party to the treaty and not to individual citizens, in contrast to the EU Treaty which does confer rights on individuals.
It would have been possible to have had some clarity on this issue, if only those who advocated for leaving the EU had a plan. However, as they have now made apparent, they expected someone else to do this. Faced with the consequences of their actions, several have withdrawn, leaving others to search for some order in the chaos that they created. Others have stayed on, with their statements revealing that they are oblivious to the enormous challenges that they face.
The supreme irony is that all this is taking place in a week when Sir John Chilcot will remind us of how things went wrong the last time a British government engaged in a major initiative without a plan. Maybe, after a brief pause, he could start work on a sequel.
Martin McKee is professor of European Public Health at the London School of Hygiene and Tropical Medicine.