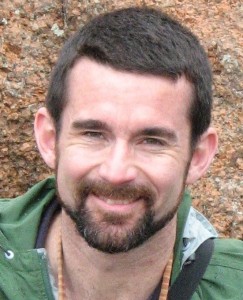 What just happened? Sitting in my clinical office in rural Wisconsin, the outcome of the "Brexit" vote seems quite far away—yet the day after 23 June's vote, the shock and surprise emanating from the news stories is almost palpable.
While I can't claim to know much about the inner workings of British domestic politics, as I've followed recent news the parallels between the options facing voters in the UK and in the US are strikingly clear: one finds strength in rugged independence, in nationalism, and keeping "them" at bay; while the other side represents (or represented?) a choice for collaboration and for the (perhaps uninspiring?) status quo.
On 23 June an "electorally significant" percentage of British voters picked the former over the latter, and the news is replete with voices wondering "what happened?"
Later this year, voters in the US will go to the polls as well. Many of the specific concerns and issues differ, but the choices are much the same: continuity or disruptive change? International cooperation or ruggedly independent nationalism? Welcome or isolation?
Getting excited and reveling in independence, in portrayals of "strength" and "independence," and in isolationist nationalism might "feel good" for a time, but what comes next?
As voters in the United States contemplate choices to be made later this year, I hope that every single one will give careful and deliberate thought to the long term results of their choices—or come November, the American electorate may also be left wondering . . .
"What just happened?"
William E Cayley Jr practices at the Augusta Family Medicine Clinic; teaches at the Eau Claire Family Medicine Residency; and is a professor at the University of Wisconsin, Department of Family Medicine.
Competing interests: I declare that I have read and understood BMJ policy on declaration of interests and I have no relevant interests to declare.