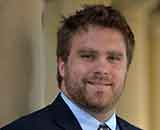 When the G7 got together last year, they committed to protecting the poorest and most vulnerable people against the impacts of climate change. One year and a Paris Agreement later, those countries are convening again in Japan, where public health emergencies will be a key priority for discussion.
Health professionals from around the world have come together to suggest a key treatment to G7 leaders as they strive to lessen the burden of public health emergencies: phasing out coal-fired electricity.
Accelerating the phase-out of coal will immediately reduce emergency room visits for asthma, heart attacks, and other diseases—and is an essential treatment for the medical emergency of climate change.
Air pollution from burning coal has a dire impact on people's health. Coal-fired power plants emit large volumes of sulphur dioxide, nitrogen oxides, and fine particulate matter; air pollutants that have been directly linked with acute and chronic heart and lung diseases and ailments.
According to the World Health Organization, globally outdoor air pollution causes 3.7 million premature deaths per year from heart disease, strokes, chronic obstructive pulmonary disease, lung cancer, and acute lower respiratory infections among children. Coal plants are responsible for a significant share of these deaths.
Meanwhile rising greenhouse gas emissions contribute to rising temperatures, which drive more frequent and more intense heat waves, wildfires, floods, infectious disease spread, and hunger and malnutrition from crop failure. Drought and famine have already been implicated as a contributing factor in the Syrian conflict with its resulting refugee crisis. The WHO estimates that climate change will produce an additional 250,000 deaths each year by 2030. To keep our planet liveable to mid-century and beyond, an immediate low-carbon transition is required.
Phasing out coal plants in favour of clean, renewable sources of electricity is the fastest way to simultaneously slow climate change and improve the health of millions globally, and it has a key third benefit of being hugely cost-effective.
A number of jurisdictions in G7 countries are making changes to their energy programs that are both safe for people's health while helping the economy grow. In Ontario, Canada, 7,560 megawatts of coal electricity was completely phased-out in 2014, delivering savings worth approximately US$3 billion per year from avoided health impacts.
The United Kingdom announced in November 2015 that it would phase out coal power by 2025, while Scotland has already closed its last coal-fired plant. In the US, New York state announced in January 2016 that it would phase out coal power by 2020, and the state of Oregon passed legislation in March 2016 to phase out coal power by 2040.
This is just scratching the surface of what is possible globally. The world is already investing more money in renewable energy than in fossil fuels, and in many places wind and solar power is now competitive with coal on cost. When direct health impacts from air pollution and indirect ones from climate change are factored in, there is no competition.
Japan, the host nation of this month's G7 talks, has put public health emergencies high on the discussion agenda, and there are no greater threats to public health this century than the ones created by coal and climate change.
This is why health professionals are urging leaders—especially the Japanese Government, as they are allowing 47 new coal plants to be built in his country—to show that they are seriously committed to saving lives and protecting the global climate, and speed the transition away from coal power for good.
G7 leaders must realize that in the medical emergency of climate change it is they who are the Earth's physicians. It is not an easy job. Health professionals understand the joy of successful resuscitations, and the despair of watching patients die when things move too slowly to save them. We entreat leaders to attack the low-carbon transition with the same ethos we use during the cardiopulmonary resuscitations that work: push hard, push fast, don't stop.
Nick Watts is the director of the UK Health Alliance on climate change.
Competing interests: None declared.