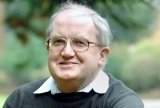 NEJM 5 May 2016 Vol 374

Cholera: still not defeated
1723 Endemic cholera is one of those diseases that remind us how unequal the world still is. Cholera from the Indian subcontinent swept Europe in the 1820s and 30s but had virtually disappeared a few decades later, due to improvements in our water supply. Yet it still kills tens of thousands of people in the lands of its origin. It's taken more than a century of effort to produce a modestly immunogenic vaccine like the one trialled here. This is the killed whole-cell-only oral cholera vaccine called Shanchol which was introduced in 2009 and costs $1.85 per dose. The present trial was conducted in the slums of Mirpur, Dhaka, where endemic cholera typically peaks during March and April and the highest rates are seen in young children. Its purpose was to study the effect of using a single dose only. The protective efficacy over 6+ months was 40% against all cholera episodes, and 63% against severely dehydrating cholera episodes in older children and adults, but much lower in children under five. So in the second decade of the twenty-first century, we still don't have a good method of protecting the most vulnerable group from cholera. Oh, hang on, we do. Give them a clean water supply.
EAT and suckle
1733 "The Enquiring about Tolerance (EAT) trial was conceived to determine whether the early introduction of common dietary allergens (peanut, cooked hen's egg, cow's milk, sesame, whitefish, and wheat) from three months of age in exclusively breast-fed infants in the general population would prevent food allergies, as compared with infants who were exclusively breastfed for approximately six months." Buoyed by the peanutty success of their previous LEAP trials, a team from our own St Thomas' Hospital ventured further back in life to prevent a wider range of food allergies. But it was difficult, and the result was that the trial did not show the efficacy of early introduction of allergenic foods in an intention-to-treat analysis because not many three month old babies showed a great desire to eat sesame and peanuts. There were hints of success in the little babies who could be persuaded to eat these substances instead of sticking solely to mummy's goodness.
Rosuvastatin for cardiac surgery: avoid?
1744 In this trial, the patients were Chinese, but the analyses were carried out in Britain. The expected result was to show an improvement in outcomes from giving patients a statin (rosuvastatin) at the time of cardiac surgery. Previous small trials of statins had indicated a reduction in myocardial damage and in the incidence of post-operative atrial fibrillation. But in this trial on 1922 people having surgery in Beijing, those on rosuvastatin showed no difference in troponin measurements or AF after surgery, but a higher incidence of impaired renal function, amounting to acute kidney injury in some. The disappointed investigators wonder if this could have been influenced by patient ethnicity or the choice of statin, but for the time being it would seem best to hold off giving statins to cardiac surgery patients.
Ozanimod
1754 "In this preliminary trial, ozanimod at a daily dose of 1 mg resulted in a slightly higher rate of clinical remission of ulcerative colitis than placebo. The trial was not large enough or of sufficiently long duration to establish clinical efficacy or assess safety." Fair enough, if this phase 2 study was being published in the Journal of Sphingosine-1-Phosphate Receptor Studies. But this is the New England Journal of Medicine. What is ozanimod to us, or we to ozanimod?
JAMA 3 May 2016 Vol 315

Pancreatic cancer choices
1837 We all know it might be us one day. Vague upper abdominal discomfort and weight loss lead to an ultrasound, then to a CT scan, then to an awkward conversation about treatment options and how long there might be left, given the stage of the cancer. Cancer of the pancreas is overtaking breast cancer as a cause of death in the USA, and at least 80% of it is incurable, with no progress in the last few decades. In this French led trial, patients with locally advanced disease who responded to four months of gemcitabine-based induction chemotherapy were randomized to carry on with gemcitabine alone, to have added erlotinib, or to have chemoradiotherapy (54 Gy plus capecitabine). They survived for a median of a year plus a month or four. There was no significant difference between groups, except that erlotinib produced the most adverse effects.
Web tools for preventing depression
1854 Here's a German trial of two methods of preventing major depression in people who have high scores in screening tools for incipient depression: a web based guided self help intervention (cognitive-behavioural and problem-solving therapy supported by an online trainer; n = 202) or a web based psychoeducation program (n = 204). Perhaps Germany is making late amends for introducing a fashion for secular melancholia into Europe 250 years ago. The Sturm und Drang movement in music (CPE Bach especially) and Goethe's The Sorrows of Young Werther (1774) were followed by a minor epidemic of suicide among young men using pistols. Had web based psychological treatments been available in the late eighteenth century, we might never have had a Romantic movement in music or literature. Would-be Werthers would have returned from their office jobs to be greeted by contented Gretchens, sharing sauerkraut-based meals and the wholesome enjoyments of the domestic hearth. Ah me, I fondly dream. And yes, the CBT-based intervention worked better.
Antibiotic blame-game
1864 A study of antibiotic prescribing for ambulatory patients in the USA five years ago shows that about a third of prescriptions were unnecessary according to a "group of experts." That sounds about right to me. The comparator should be an audit of the experts' own actual practice.
JAMA Intern Med May 2016 Vol 176

Loopy on clarithromycin
OL Regimens containing clarithromycin are widely used to eradicate Helicobacter pylori, and a few cases of immediate neuropsychiatric disturbances have been reported. Pharmacovigilance these days can be done on a grand scale, using population databases, and this association was tested here using the Clinical Data Analysis and Reporting System database in Hong Kong. People taking clarithromycin containing eradication courses were indeed at a fourfold risk of reporting neuropsychiatric symptoms, but only while they were actually taking the drugs.
Lancet 7 May 2016 Vol 387

Atezolizumab in Oncoland
1909 When I began writing these reviews in 1998, I took a generally positive tone with oncology trials. The history of cancer showed that incremental progress over decades was the norm. But I was a victim of retrospective optimism bias: history records the path to success as a single road, ignoring all the dead ends in which people died miserably for no gain. Gradually I began to realize that standards of proof in cancer trials were declining while drug prices were rocketing. Oncology researchers might still be honestly pursuing the best hope for patients, but pharma companies seemed to be intent on a no-lose game. The conclusion of this latest Lancet single-arm phase 2 trial reads: "Atezolizumab showed durable activity and good tolerability in this patient population. Increased levels of PD-L1 expression on immune cells were associated with increased response. This report is the first to show the association of TCGA subtypes with response to immune checkpoint inhibition and to show the importance of mutation load as a biomarker of response to this class of agents in advanced urothelial carcinoma. Funding F Hoffmann-La Roche Ltd." Let's unpack that a bit. The overall response rate was 15% in a relatively uncommon cancer, so 85% of patients had no benefit. Testing for PD-L1 activity may soon be possible but it won't help the great majority of patients. Most of the (few) responders were still responding at a median 11.7 months. So at best this treatment may delay death in 3 out of 20 people with advanced urothelial cancer: we don't know by how much. I'm all for continued research and finding out what happens to the 15%. But bringing the drug early to market? The FDA has already given this drug accelerated review status for this indication.
Necrotizing microbiome
1928 Tiny premature babies scare the microbiome out of me. As if respiratory distress syndrome isn't bad enough, they are also prey to necrotizing enterocolitis. It makes intuitive sense to blame bad germs for this condition, and this study confirms that. They studied 2492 stool samples from 122 infants in a primary cohort of Kentucky babies born weighing less than 1500g, of whom 28 developed necrotising enterocolitis; 94 infants were used as controls. The microbial community structure in case stools differed significantly from those in control stools. A relative abundance of Gammaproteobacteria (ie, Gram-negative facultative bacilli) and relative paucity of strict anaerobic bacteria (especially Negativicutes) precede necrotising enterocolitis. These differences emerged only after the first month of age. So maybe the answer lies in accentuating the negativicutes.
Romiplostim
OL I will admit that I am only telling you about this trial because I like the name romiplostim. Used in children with persisting immune thrombocytopenia, romiplostim induced a high rate of platelet response "with no new safety signals." It can cost up to £1000 per week. It was compared to sterile water, rather than to its main rival eltrombopag. N.B. I am only telling you this because I like the name eltrombopag.
BMJ 7 May 2016 Vol 353

Immoderate oxybate
I seem to remember that some time around 1969, Harold Wilson's government considered nationalizing the British pharmaceutical industry. It was, after all, a monopoly supplier to a monopoly buyer, the NHS. With globalization, this has become an impossible idea, but how about drugs that are off patent? Take oxybate, which is just sodium γ-hydroxybutyrate or GBH, a drug that can be, and often is, produced in any back-room laboratory. An editorial in The BMJ argues that it is generally the best treatment for narcolepsy, yet it is sold to the NHS for around £13 000 (€16 764; $18 929) a year at full dose, so most local funding bodies refuse to countenance it. The editorial argues that they should, but is silent on why the NHS doesn't set up a generic drug production service of its own to avoid being exploited. Oxybate is by no means the only example. Ask Martin Shkreli.
Weighing and shaping your destiny
For years we've all agreed that body mass index is a lousy way to measure risk from obesity, but it shows no sign of going away. The first of two fatness papers in this week's The BMJ deals exclusively with BMI in no fewer than 230 cohort studies with 3.74 million deaths among 30.3 million participants. To fat old me, this just seems to take us backwards. If you lump together everyone everywhere, you get a sort of U-shaped curve favouring the thin and healthy, with the best prognosis in those lying between 20-24. I'm more interested in the pattern of thin when young, a bit podgier when middle aged, and plump when old. I'm hardly alone in that. Here we can look at two American cohorts, though they contained more than twice as many women as men. But at least they measured more than just BMI. "Using the trajectory approach, we found that heavy body shape from age 5 up to 50, especially the increase in middle life, was associated with higher mortality. In contrast, people who maintained a stably lean body shape had the lowest mortality." No, no, that won't do at all. From now on, I shall only report studies that show the opposite.
Plant of the Week: Aesculus neglecta "Erythroblastos"
"Erythroblastos" sounds very haematological but simply means "emerging red," so it can perfectly well be used to describe a tree whose young leaves are red. But the leaves of this lovely small horse-chestnut don't really emerge red but shrimp pink, and they form fingers. The epithet that Homer uses to describe dawn—rhododactylos (rosy-fingered)—would be more accurate and a lot more poetic.
The origin of the species neglecta is a little mysterious, but almost certainly American, so perhaps we should called it a buck-eye rather than a horse chestnut. The "Erythroblastos" form emerged from the German nursery of Späth in the 1920, so I darkly suspect that some German pathologist is responsible for its clumsy name.
It is one of the easiest and prettiest small trees you can grow, and I'm surprised that it is still so uncommon in British gardens. The rosy-fingered leaves really are special for a week or two, and they are followed soon after by pretty yellow flower spikes. The leaves then turn an attractive pale green for the rest of the season. Every now and again, new pink ones may emerge.