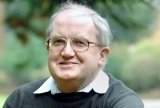 NEJM 28 April 2016 Vol 374
Colon cheer
1605 As we get more affluent, we drink more alcohol, grill more meat, grab bacon or salami sandwiches for lunch. Up in heaven, a wrathful god looks on and smites us with bowel cancer. Oh wait, no, he seems to be easing off: for all our sins, the incidence of bowel cancer has dropped by 45% from its peak in the mid-1980s. This is not due to screening, as Gil Welch and Doug Robertson explain in the most interesting article in this week's NEJM. I don't see how it can be diet either. We don't know why colorectal cancer is getting rarer: it's another of those happy conundrums in the history of cancer epidemiology.
Ixazomib and TOURMALINE
1621 Tourmaline is a semi-precious stone that is used to make cheap bling. The TOURMALINE-MM1 trial added ixazomib to a regimen of lenalidomide and dexamethasone for refractory multiple myeloma. It certainly wasn't cheap, and it's hard to conclude that ixazomib could even be called semi-precious. And I must say I'm utterly fed up of blingy cancer trials, which use progression-free survival as their primary endpoint. It looks shiny but it's clinically worthless. The important outcomes were: overall rates of response of 78.3% in the ixazomib group and 71.5% in the placebo group (i.e. lenalidomide and dex only (P=0.04)). No overall survival benefit was shown at a median 23 months, although with 772 participants, the trial was as well-powered as any is likely to be. The Food and Drug Administration (FDA) approved ixazomib for multiple myeloma last November.
Ebola vaccines
1635 All hail to the 60 volunteers of Oxford who received an experimental Ebola vaccine and duly produced antibodies. If I'd known, I might have joined them. Nobody of my age has ever survived Ebola, though my chances of encountering it are nonexistent. The vaccine was derived from chimpanzee adenovirus 3 (ChAd3) encoding the surface glycoprotein of Zaire ebolavirus (ZEBOV). They tried various doses and boosting with a modified vaccinia Ankara (MVA) strain, encoding the same Ebola virus glycoprotein. It's all looking good, especially with the booster.
And these vaccines sound a bit less likely to cause general and local reactions than a different product about to undergo phase 1 trial in west Africa, a replication-competent recombinant vesicular stomatitis virus (rVSV)–based vaccine expressing a Zaire ebolavirus (ZEBOV) glycoprotein.
Cancer drugs: seamless or seamy?
OL Having vented my spleen on ixazomib, I turned to an article on "Seamless Oncology Drug Development," which has been on the NEJM website for a couple of weeks. Am I getting this totally wrong, or is oncology drug development now a totally ethics free zone where drug developers can charge what they like for tiny increments of blighted extra life? Surely it can't really be that bad. The golden boy in this essay is pembrolizumab, which has rescued a few people with advanced melanoma from the clutches of death, and produced useful responses in a range of other cancers, the latest being advanced Merkel-cell carcinoma, a rare virally induced skin cancer. But we learnt from a systematic review last week that it has zero effect on two thirds of advanced melanoma patients. For the rest it may extend life by one to two years, which is brilliant by the standards of the rest of new oncology drugs since 2000, where two to three months is the rule. But it is the one shining example in a field of what are mostly hyper-expensive duds. Almost all of the duds received fast tracking by the FDA and were tested in a hotch-potch of ways that confuse rather than clarify their absolute benefit, if any. The checklist of solutions that the authors of this piece propose is good, but it doesn't go nearly far enough. The development of new drugs for cancer needs to be taken out of the hands of commerce altogether, and based on the global collaborative efforts of the best minds using the best trial methods in all patients with life threatening cancer. We literally cannot afford any other solution. The present market based system is both economically insane and an affront to science and humanity.
JAMA 26 April 2016 Vol 315
Dust mite pills for asthma control
1715 I suppose we all eat insects all the time, including house dust mites. Deliberately putting them under one's tongue is a relatively new idea, however. A sublingual product was developed by ALK, a Danish company that specialises in allergy products, and "employees from ALK (beyond the coauthors) were involved in the design and conduct of the study; collection, management, analysis, and interpretation of the data; review, or approval of the manuscript; and decision to submit the manuscript for publication." The trial was conducted across 109 European sites and randomised 834 people with house dust mite related asthma, of whom 693 completed the study. The treatment is reported as just successful in crossing the 95% confidence intervals of significance: "The 6 SQ-HDM and 12 SQ-HDM doses both significantly reduced the risk of a moderate or severe asthma exacerbation compared with placebo (hazard ratio [HR]: 0.72 [95% CI, 0.52-0.99] for the 6 SQ-HDM group, P = .045, and 0.69 [95% CI, 0.50-0.96] for the 12 SQ-HDM group) . . . The most frequent adverse events were mild to moderate oral pruritus (13% for the 6 SQ-HDM group, 20% for the 12 SQ-HDM group, and 3% for the placebo group), mouth edema, and throat irritation." It's relatively rare for JAMA to publish an industry trial, so in the interests of openness, I hope they will insist that the full data set is available for independent scrutiny. Oh, and information about reprint income too, please.
JAMA Intern Med April 2016 Vol 176
Screening to prevent hospital C diff
OL I'm not fully conversant with the current epidemiology of Clostridium difficile infection in hospitals, although I'm aware that UK rates are in steady decline. A study from Canada would seem to indicate that further progress might come from screening patients on admission using a rectal swab tested for the tcdB gene by polymerase chain reaction. The 4.8% of patients who tested positive were then placed under contact isolation precautions. During the intervention, 38 patients (3.0 per 10 000 patient-days) developed an HA-CDI compared with 416 patients (6.9 per 10 000 patient-days) during the pre-intervention control period. That's a pretty useful decline, even if you allow for the historical control design. It sounds at least worth a cluster randomised trial.
Lancet 30 April 2016 Vol 387
Vilanterol and COPD
1817 Vilanterol is a me-too, long acting beta-adrenergic agonist: think of it as salmeterol but named after a villain. Obviously, if you are GlaxoSmithKline and wanting to sell the product, it's best if you can (a) introduce it to the maximum number of centres of influence and (b) show that it might do something new and better. With a certain daring, GSK set out to prove that their drug is safe for use in people with chronic obstructive pulmonary disease who are at heightened cardiovascular risk. But then most people with COPD are. They randomised 16 590 such people from 1368 centres in 43 countries, to receive once daily inhaled placebo, fluticasone furoate (100 μg), vilanterol (25 μg), or the combination of fluticasone furoate (100 μg) and vilanterol (25 μg). Vilanterol did virtually nothing. There was tiny (but statistically significant) reduction in the annual rate of moderate exacerbations. For all significant exacerbations, the annual rate on placebo was 0.35 compared with 0.31 on vilanterol alone or fluticasone alone, or 0.25 on the combination. I couldn't see the confidence intervals. There were no significant mortality differences. There was a slight reduction in decline in FEV1 in the patients taking fluticasone. On the basis of such differences are costly new puffers puffed. And, in keeping with usual practice, "The study was designed by the funder (GlaxoSmithKline) in collaboration with the academic members of the steering committee. The sponsor was responsible for the running of the trial, data collection, and statistical analysis. Statistical analyses were done by a contract research organisation (Veramed Ltd, Twickenham, UK; funded by GSK) on behalf of, and with oversight from, employees of the funder." But at least with GSK you can apply for the data and analyse them yourselves.
Mabs and choices in cancer
OL And now back to Oncoland, as I called it last week. Say you have non-small cell lung cancer, which has recurred after first line treatment. You know this disease is going to kill you, but to delay death you can have docetaxel or one of a range of newer treatments that cost at least 10 times as much. Docetaxel is more likely to give you neutropenia, diarrhoea, and vomiting, and about three times as many people have to stop taking it than with a new agent, atezolizumab. Overall, those given the new agent live two to three months longer. But this effect is not evenly distributed: in fact, only 15% of people show an objective response to either drug. In the future, it may be possible to test for PD-L1 expression on tumour cells and predict response more accurately, but at present this is experimental. So what are you going to do, doomed patient? I guess most people would choose atezolizumab, for a somewhat easier ride and a better average effect. Personally, I think I would say goodbye to the oncologist, buy a case or two of malt whisky, and book a good hotel in Venice. It might be quite a pleasant way to go, given a few palliative drugs as well, and it would be a lot cheaper for the NHS. My corpse could be carried away on a canal like Wagner's, to the strains of Liszt's La lugubre gondola.
The BMJ 30 April 2016 Vol 353
Variation in hip fracture arthroplasty
James McCormack's latest video on the end of guidelines as we know them is a must watch (DOI: I appear in it), but of course it can only scratch the surface of the issues that come up as we move from a top-down approach to medicine towards shared decision making with patients. For example, if I broke my hip this weekend, I would not be very interested in discussing the details of the operation or the make of the prosthesis with the surgeon who was going to fix me. I would just want to know that this surgeon had a good track record for fixing hips. This may be a situation—I lack the expertise to know —where guidelines trump shared decision making and there is a single right answer about what needs doing. In that case, all variation becomes unwarranted. The NICE guidelines apparently specify that total hip arthroplasty (THA) should be offered to patients with a displaced intracapsular hip fracture who are (a) able to walk independently out of doors with no more than the use of a stick, (b) not cognitively impaired, and (c) medically fit for anaesthesia and the procedure. This survey of what actually happens to patients in the UK (excluding Scotland) shows that just under a third of such patients actually receive a THA, and that this is lower if they are further down the social ladder or get admitted at a weekend. Here's a great example to debate when discussing unwarranted versus warranted variation: my guess is that most of this variation is unwarranted, since patient choice can play little part; or it could be that the NICE guideline has failed to convince most trauma surgeons.
On the way to controlling rheumatoid
Last week I hailed a 10 year Dutch follow-up study that showed good control of rheumatoid arthritis. This week's BMJ carries an abridged Cochrane systematic review and network meta-analysis that conveys a similar message. "Triple therapy (methotrexate plus sulfasalazine plus hydroxychloroquine) and most regimens combining biologic DMARDs with methotrexate were effective in controlling disease activity, and all were generally well tolerated in both methotrexate naive and methotrexate exposed patients." I admit that this doesn't amount to a cure, and that some chopping and changing is often needed in a disease that we understand so incompletely: "The probability of response was 61% with triple therapy and ranged widely (27-70%) with other treatments. No treatment was statistically superior to oral methotrexate for inhibiting radiographic progression. Methotrexate plus abatacept had a statistically lower rate of withdrawals due to adverse events than several treatments." So rheumatologists won't be out of a job for a while yet.
Plant of the Week: Levisticum officinale
Lovage is a herb I discovered on my 60th birthday, when it was skilfully applied to a crab dish specially made for me by the excellent chef at the Old Bakery in Lincoln. We immediately got a plant for the garden and we've used it in fish dishes ever since. I'd say it is an absolutely essential herb for the kitchen, though it is rarely available in shops. You need quite a big space to grow it as it can reach over a metre high and across.
Unfortunately, lovage dies back in the winter, although you can bring bits of its root inside and they will briefly sprout and give you enough leaves for a week or two. You can even eat the root, though when I tried, it was formidably bitter. We are told that Romanians are enthusiastic lovage eaters. The plant may have been brought to Romania by the Romans, or vice versa.
I think the leaves should be used sparingly, mainly to enhance fish dishes. True Romanians would probably disagree. Just now its appearance is rather pretty, as the young bronzed cut leaves push upwards through the soil; and its taste is a welcome reminder that spring has finally come.