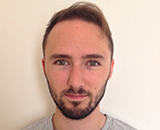 Junior doctors are arguing that the contract changes compromise patient safety. I agree. But do those we treat? It's hard to tell. Social media appears dominated by the junior doctors, whereas the newspapers and the broadcasters merely present a succession of politicians and "experts." The patient's voice seems lost amidst the acrimony between the Department of Health and the BMA, especially that of some of our most poorly patients: the elderly. The official polls focus on getting nationally representative surveys, lumping our older patients into a "60+" category. As any healthcare worker knows, there's a stark generational difference between patients in their 60s and those in their 80s. With the strikes raging all around me this week, I crossed lines and snuck back onto the wards to ask the patients what they have to say.
My first patient was an 82-year-old retired factory worker from Leicester's hosiery mills. She was unequivocal: "I don't want my doctors so overworked that they can't concentrate. It's dangerous." She strongly supported both their right to strike with and without emergency cover. Her neighbour, a 71-year-old housewife felt just as strongly: "[the junior doctors] work incredibly hard. They deserve better conditions."
Across the bay, a 95-year-old former nurse, was less sure. Whilst she supported striking with emergency cover, she opposed withdrawing it: "the doctors of my day would never go out and wave placards like that, it just doesn't look professional. It's a pity, I wish there were other ways they could express their frustration." Her sentiment was echoed generally amongst the other patients I spoke to. A 72-year-old retired teacher was more vocal, strongly opposing the strikes: "Please, sit down and negotiate, for our sake."
As for why the junior doctors were striking, opinions varied just as widely. Most said the strikes were pay-related. And so it should be, claimed a 70-year-old former baker: "They are fighting for what they deserve. They should squeeze them [the government] for every penny!" His neighbour, a 75-year-old retired engineer, disagreed: "Look, the junior doctors [here] have been fantastic, they're much less arrogant than the consultants. But let's be honest, it's a reasonably well paid job. We all work long hours!" Only one patient mentioned contract imposition as a key driver in the junior doctors' decision to strike.
When asked what they thought a junior doctor was paid five years' post-graduation, most patients couldn't (or wouldn't) say. Those that did typically thought that they earned well in excess of £60,000 a year. By contrast, the most recent Pay Circular shows that an ST1 banded 40% is paid £42,000 a year. Similarly, only half the patients I spoke to realised that a "junior" doctor was everyone below consultant level.
With such mixed support and varied awareness of the details of the dispute, I wonder if the BMA's campaign message is reaching the right patients. Social media has been at its core: indeed, talk of the doctors' strike has been driving the political conversation on Twitter in the UK, attracting more tweets than even the EU referendum. But only 6% of those aged 65 and over use Twitter. And, not only are elderly patients the biggest users of NHS services, they are also the most likely to vote in the general election. 75% of over-65s vote, compared to only half of 18-35-year-olds. This is a politically powerful bloc whose silence does not mean assent. Elderly patients have the most to lose from a protracted strike. How long will we hear messages of support from patients whose elective hip and knee operations have been cancelled for the third or fourth time?
One gentleman's words, a 72-year-old retired counsellor, stuck with me: "It's all rather disappointing. Both sides need to be grown up in this dispute and seek resolution. I think junior doctors do a fantastic job but these [withdrawal of emergency cover] strikes may damage their standing with the public." We ignore them at our peril.
Patient consent obtained. 
Competing interests: none declared.
Joseph O'Keeffe is a graduate medical student at the University of Leicester. Prior to medical school, he worked in primary care process improvement and finance. Follow Joseph on Twitter @JOCaoihm.