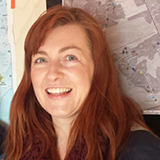 Protection against sexual and gender based violence is imperative in the current refugee crisis
Last autumn, I began to volunteer in the Calais "jungle" camp with the Hummingbird medical project in a weekend first aid clinic. Travelling by Eurotunnel, it took less than three hours from my comfortable home in Brighton to arrive at a squalid camp described in a University of Birmingham environmental report as a humanitarian emergency. The camp had minimal non-governmental (NGO) input with Médecins Sans Frontières being the only NGO present running an overstretched primary care clinic. Calais has been described as the largest slum in Europe and probably the worst.
As a sexual health and HIV registrar, I became concerned about access to sexual and reproductive health (SRH) and protection against sexual and gender based violence (SGBV). Security in the camp was very limited with inadequate lighting and unsegregated toilets. An electronic survey of volunteers revealed that 100% felt that there was minimal security in the camp and insufficient protection against SGBV in the camp [1]. There are minimum standards for SRH in crisis situation as set down by the inter-agency working group in reproductive health (IAWG). These were not met in the "jungle" camp [2]. As well as the security problems outlined above, there was inadequate access to basic information and to contraception. Crisis pregnancies have been described and incidents of rape [3]. There was inadequate access to STI testing and treatment and also to minimum standards of HIV and Hep B prevention, treatment, care and support services [2]. There is obviously the potential for child sexual exploitation (CSE). A UK governmental report after the Rotherham enquiry stated that "The Government deplores the sexual exploitation of children, and will not tolerate failure at any level to prevent harm, support victims and bring offenders to justice." Prevention of CSE involving unaccompanied minors trying to get the UK should also be seen an important human rights issue.
Currently, the Calais jungle is being dismantled by force. The French government wish to move inhabitants to reception centres and container accommodation all around France. The number of total inhabitants in the "jungle" has been debated, but on 22nd February 2016 a census by the organisation Help Refugees found that there were 5497 residents including 182 family units, 205 women, 651 children (423 unaccompanied) living in tents or temporary shelters. These numbers are much higher than the French government projected and it is unclear if they have available accommodation for all—especially accommodation suitable for the unaccompanied minors.
The majority of the inhabitants of the "jungle" want to reach the UK with at least 50 minors identified as having the right to live in the UK. There is concern that the forced eviction may marginalise unaccompanied minors and vulnerable people who are afraid to seek asylum in France due to the Dublin regulations, making them even more vulnerable to exploitation.
More than a million refugees passed into Europe in 2015—the majority via sea and there has been a huge rise in migration in the first two months of 2016. These people are mostly from Syria, Afghanistan, Iraq, Eritrea, Sudan, Somalia, Yemen and Iran. In recent months there has been an increase in the number of female, child and unaccompanied adolescent refugees. With the refugee population surge, transit camps like Calais are appearing around Europe and cases of sexual harassment, transactional sex and exploitation are emerging. Lessons must be learned from the inadequacies of the Calais camp and strategies put in place to ensure that the MISP standards are adhered to and that there are adequate protection measures in place to prevent exploitation, trafficking and SGBV.
References:
4. Unpublished data. Hummingbird project.
6. Finnerty F, Gilleece Y, Richardson D. Letter: Does the new "jungle" migrant camp in Calais meet the intra-agency working group (IAWG) minimum standards for sexual and reproductive health (MISP) in an emergency situation? STI (in press).
7. Medecins sans Frontieres. Internal Unpublished Document
Fionnuala Finnerty is a specialist registrar in sexual health and HIV in Brighton with a special interest in the sexual and reproductive health of vulnerable populations.
Competing interests: None declared.