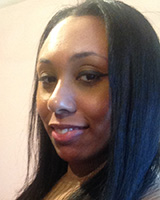 During my foundation years I wasn't completely sure about what specialty I wanted to pursue within medicine so I decided to take a year out of training. Although not my passion, I thought a lot about general practice as this encompasses a broad range of specialties, including the possibility of a "special interest," as well as opportunities for teaching. I would actually get to see and know my patients over a longer period of time instead of one day in accident and emergency (A&E), or a week or two on the wards, not to mention being able to have a good work life balance in comparison to working in a hospital.
With the plethora of ongoing changes and issues within the NHS, in addition to the junior doctors' contract dispute many are questioning whether medicine is the right career for them. Doctors at all levels in medicine, medical students, and even those who were thinking about medicine as a potential career are reconsidering their choices.
Figures from the Health and Social Care Information Centre (HSCIC) during 2009-2014 revealed that just under 13,000 GPs had left the profession with a large proportion of those leaving under 50 (45%). A mixed methods study identified that out of the 143 GPs who left during this time period some still worked as GPs but chose not to practice medicine in England, (rather within or outside the EU or in other parts of the UK). The remainder worked in other clinical areas (13.3%) or non-clinical areas (15.4%) were full time parents (9.1%) or carers (9.8%). They pursued non-medical paths, retired voluntarily (6.3%) or due to medical conditions (4.2%). It was interesting to read in further results that the number of years working as a GP ranged from as low as 2 ½ to 20 years, with age ranges of 29-50.
Overall, the consensus was that there were many reasons for their departure: issues with funding and patient care, increasing workload, misrepresentation by the media, and numerous targets set by the government in addition to a lack of support, conflict, and bullying in the workplace.
This is incredibly disheartening; doctors who chose this specialty with the hope that they would be able to spend more time with their patients are in actual fact finding out the exact opposite. GPs are highly stressed, with increasing numbers leaving the NHS and there is no one to replace them. GP practices are struggling to cope and our patients are the ones feeling the effects.
Doctors across the board are trying to manage the increasing pressures and changes within the NHS and in some cases developing mental health issues as a result.
With all these issues and more, where on earth is the incentive for someone like me? If, after just 2 ½ years of working as a GP someone has decided it's too much, should I really being applying for the GP programme? There need to be drastic changes otherwise doctors of all ages will continue to leave the NHS taking their skills, knowledge, and expertise elsewhere.
The UK Foundation Programme Office (UKFPO) revealed that 59% of doctors who completed the foundation programme during 2014 went onto further training, in comparison to 71% just three years earlier. Of course, a number of trainees may have taken a year, (like myself) or more out of training after which they may return. In addition to careers coaching, there are a number of organisations supporting doctors who are looking for career changes or to "diversify" within medicine and their events year after year have been very successful, which is clearly saying something.
What about future doctors? Last year, the number of applications to medical schools fell by 13.5%, (since 2013) according to figures from The Universities and Colleges Admissions Service (UCAS). But is it such a surprise? Are these figures shocking? To me, they are not. Morale in the NHS is low with its workers feeling demoralized, underappreciated and undervalued. This coupled with higher education fees means that students will question whether a five or six year course is really worth it. A recent survey by the Student Room showed that out of 1543 students questioned, 37% had decided against pursuing medicine as a career. This further supports the fact that students' perceptions of studying medicine and working in the NHS are changing and for the worse.
With the recent industrial action suspended by the British Medical Association (BMA) I truly hope that we are going in the right direction. I will remain dubious until I see clear evidence of safe and fair changes to the existing junior doctor contract. I am truly fearful for the future of the NHS, which started out so promisingly, but we must have hope and we must continue to fight for the future of the NHS.
Patrice Baptiste completed the foundation programme this August and is currently taking a year out of training. 
Competing interests: None declared.