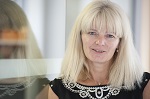 Bridging the evidence based medicine and local policy divide in primary care
This blog is part of a series of blogs linked with BMJ Clinical Evidence, a database of systematic overviews of the best available evidence on the effectiveness of commonly used interventions.
Primary healthcare is key to achieving the Millennium Development Goals and the broader goal of "health for all" by providing accessible, affordable, and effective healthcare. Yet in many low and middle income countries (LMIC's), primary health care is constrained by a lack of adequately skilled and supervised health workers.
The Knowledge Translation Unit ("KTU") is a clinical research unit within the University of Cape Town Lung Institute ("UCTLI") which has spent 15 years developing the Practical Approach to Care Kit ("PACK programme") to support and empower nurses, doctors and other health workers working in primary healthcare. The programme has been scaled up countrywide in South Africa and is now used across more than 2000 clinics by more than 20,000 clinical staff. BMJ has partnered with the KTU to make the PACK programme available to assist in improving primary care services worldwide, and especially in underserved communities.
The PACK programme consists of four pillars:
PACK example algorithm1: PACK Decision Aid consists of evidence based, clinical algorithms—covering 40 symptoms and 20 conditions commonly presented by adults in primary care clinics, underpinned by evidence sourced primarily from WHO guidelines & BMJ Best Practice. The content is intended to be localised and translated in-country, by a localisation team of clinicians, to align with local regulatory policy, clinical protocols and available diagnostic tests and medications.
2: PACK Training programme—based on the principles of adult education and educational outreach enabled through case-based, on-site, interactive, team-oriented training focusing on key clinical messages. Training takes place via a "cascade" approach from master trainers to facility trainers. This enables rapid scale-up across multiple facilities and staff members.
3: Health systems improvement programme—addressing implementation issues including task-shifting and task sharing between various cadres of primary care clinicians and review of prescribing responsibilities and referral pathways.
4: Monitoring and evaluation of the implementation—which may take the form of data audits, a quality improvement programme evaluation or a research trial.
PACK implementation has been evaluated in four pragmatic RCT's in South Africa and shown to deliver consistent improvements across a range of outcomes and behaviours including: improved prescribing patterns, more appropriate referral of severe and complex cases, improved case detection rates, and improved health care utilisation.[1][2][3][4] PACK has been shown to be a tool which enables clinicians in primary care to integrate management of commonly encountered conditions and thus help to ensure better access to care for patients, improved management of chronic diseases as well as acute disease, infections and trauma, cost-efficacy, capacity-building, and improved team-work through task-sharing and task-shifting between cadre of clinicians. Clinicians also benefit from improved skills and confidence with instant access to evidence-based guidance adapted for appropriate contextualised local use, support and reinforcement of decision making at the point of care and satisfaction that their patients are receiving the most appropriate locally available care. Patients benefit through improved access to local quality care, consistency of care, more appropriate prescribing, early and preventative treatment reducing risk of complications and more appropriate referral when required.
PACK has been shown to help to "bridge the divide" between EBM and the practice of contextualised, locally appropriate primary care in South Africa. The hope is that this tool will provide similar support to the many clinicians in other LMIC's who have expressed interest in adapting PACK for their healthcare environment, from Botswana to Brazil to Bangladesh.
Bibliography: 
1) Fairall LR, Zwarenstein M, Bateman ED, et al. Effect of educational outreach to nurses on tuberculosis case detection and primary care of respiratory illness: pragmatic cluster randomised controlled trial. BMJ. 2005;331:750–4.
2) Zwarenstein M, Fairall LR, Lombard C, et al. Outreach education for integration of HIV/AIDS care, antiretroviral treatment, and tuberculosis care in primary care clinics in South Africa: PALSA PLUS pragmatic cluster randomised trial. BMJ. 2011;342:d2022.
3) Bachmann MO, Fairall LR, Lombard C, et al. Effect on tuberculosis outcomes of educational outreach to South African clinics during two randomised trials. Int J Tuberc Lung Dis. 2010;14:311-7.
4) Fairall LR, Bachmann MO, Lombard C, et al. Task shifting of antiretroviral treatment from doctors to primary-care nurses in South Africa (STRETCH): a pragmatic, parallel, cluster-randomised trial. Lancet. 2012;380:889–98.
5) Fairall L, Bachmann MO, Zwarenstein M, et al. Cost-effectiveness of educational outreach to primary care nurses to increase tuberculosis case detection and improve respiratory care: economic evaluation alongside a randomised trial. Trop Med Int Health. 2010;15:277-86.
6) Stein J, Lewin S, Fairall LR, et al. Building capacity for antiretroviral delivery in South Africa: a qualitative evaluation of the PALSA PLUS nurse training programme. BMC Health Serv Res. 2008;8:240.
7) Georgeu D, Colvin CJ, Lewin S, et al. Implementing nurse-initiated and managed antiretroviral treatment (NIMART) in South Africa: qualitative process evaluation of the STRETCH trial. Implement Sci. 2012;7:66
8) Fairall L, Bateman E, Cornick R, et al. Innovating to improve primary care in less developed
countries: towards a global model. BMJ Innov. 2015;1:196-203.
Tracy Eastman is the Director of Global development for PACK, providing support to the partnership between the University of Cape Town Lung Institute Knowledge Translation Unit, (UCTLI KTU) and the BMJ. She is a medical doctor and health manager and trained at the University of Cape Town in South Africa. She spent 5 years working in general and rural clinical practice in the Eastern Cape province of South Africa, Canada and the UK, 3 years working as a hospital manager responsible for O&G and Paediatric service delivery in the Western Cape province in South Africa, 9 years implementing Health IT systems in hospitals in South Africa and the UK, and 3 years leading the BMJ Evidence Centre.