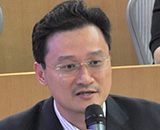 Until recently off-label drug use was controversial in China, as there is no legislation on it. Compared to on-label use, a lack of research for off-label use is deemed a risk to the patient. Nevertheless, some clinical practice cannot be done without off-label drug use. Sometimes off-label use of a drug is the only chance for a patient's survival. Back in March 2010, in an attempt to put forward the opinion of healthcare professionals, the Guangdong Province Pharmaceutical Association (GDPA) issued the Consensus on the use of medications for unlabeled uses, the first set of standards for off-label drug use in China, in which it states that appropriate off-label drug use is permitted if certain procedural protections are met. The statement restricted off-label drug use to circumstances in which (i) there is no reasonably replaceable drug to treat the patient's condition and the benefits of the off-label use outweigh the risks; (ii) the use must not be for research purposes; (iii) the use must be based on the reasonable medical practice evidence; (iv) the use must be approved by the hospital's pharmacotherapy and hospital ethics committees; and (v) consent must be obtained from the patient or guardian. [1] Not long after the consensus was published, many pharmaceutical media, such as China Pharmaceutical News and China News of TCM, reported it and suggested it was an appropriate rule on off-label drug use.
In September 2010, an outbreak of acute endophthalmitis occurred in Shanghai. It happened after injections of intravitreous bevacizumab, were used for off-label prescribing in the treatment of age-related macular degeneration. Against the backdrop of already existing physician-patient disharmony in China, this accident caused an uproar and there was discussion around the legality of off-label drug use in the whole country. Southern Weekend, China's widely-read newspaper, said off-label drug use was illegal. Because there was no other regulation on off-label drug use in China, some health professionals refuted this view based on the GDPA consensus.
In 2011, in order to provide further assurances about off-label drug use, the first book on off-label drug use in China was initiated by the GDPA and based on evidence-based medicine. The book, Reference of off-label drug use was published by People's Medical Publishing House, which is the most important medical publisher in China, in 2013.
In December 2012, the China Ministry of Health (MOH) issued the GDPA consensus in its working document, which is the only elaboration on off-label drug use management in a Chinese government document even now. Therefore more and more hospitals in the country have established regulations to manage off-label drug use according to the GDPA consensus. In 2015, the key points of the GDPA consensus have also been put into the clinical pharmacy textbook of the China National Health and Family Planning Commission (Formerly MOH). [2]
In order to facilitate the implementation of the above consensus, in November 2014, the GDPA created the Consensus on Management for Off-label Drug Use in Hospitals, in which it states that contingency plans and detailed progress notes are needed for off-label drug use. Additionally, in the spread of the consensus documents, we emphasize that continuous monitoring and improvement are important in off-label drug use management. To provide reference to hospitals, in April 2015, the GDPA issued List of Off-label Drug Use (2015 Edition), which was also based on evidence-based medicine.
Now that the standardization of off-label drug use has become a popular topic of clinical pharmacy in China. Many health professional organizations, such as the Chinese Medical Association, Chinese Pharmaceutical Association, and the Chinese Pharmacological Society, have got involved in this job. The opinion of the public media on off-label drug use has changed. China Youth Daily, another of China's widely-read newspapers, said off-label drug use "maybe is not the physician's mistake."
Competing interests: We have read and understood the BMJ Group policy on declaration of interests and declare the following interests: none.
References:
1. Zheng Z, Xu F. Chinese pharmacists propose patient consent for unlabeled use of medications. J Manag Care Pharm 2010;16:640.
2. Yan S. Pharmaceutical care and communication skills. Beijing: People's Medical Publishing House, 2015:118.
Zhihua Zheng is a chief pharmacist and general secretary at the Guangdong Province Pharmaceutical Association.
Min Yang and Yingtong Zeng are chief pharmacists at the Guangdong General Hospital, Guangdong Academy of Medical Science. 
Junyan Wu and Kaifeng Qiu are associate chief pharmacists at Sun Yat-sen Memorial Hospital, Sun Yat-sen University. 
Hongbing Huang is a chief pharmacist at the State Key Laboratory of Oncology in South China, Cancer Center, Sun Yat-Sen University.