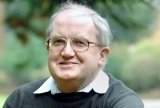 NEJM 15 Oct 2015 Vol 373
NEUROSIS about tiny babies
1497 The first paper in the NEJM this week has me flummoxed. Its acronym is NEUROSIS—who thought that was a good idea for a trial of inhaled budesonide in very premature infants? The European Union funded the trial which took place in 40 centres around the EU, and it recruited 863 infants of gestational age below 28 weeks to receive budenoside or placebo through a metered face mask. The idea was to prevent bronchopulmonary dysplasia, which affects about half of premature babies of this age. But in the end fewer than half the participants had adequate data for outcome analysis. Comparing 40% of the active group with 46% of the placebo group, there was a statistically significant reduction of bronchopulmonary dysplasia in those given budesonide, but a nonsignificant increase in mortality. Cut it as you may, I can't see how evidence like this can reliably inform clinical practice.
Sweet little Kiwi babes
1567 The next trial is also about newborn babies, but in this one they are of normal weight and gestation. Coming from New Zealand, it bears the more sensible acronym of CHYLD—Children with HYpoglycaemia and their Later Development. We won't know about their development beyond two years for a while yet, but this cohort study (with some interventions thrown in) does tell us a lot about hypoglycaemia in the first days of life. More than half of newborns drop their blood glucose below 2.7 mmol/L, if you measure it using continuous subcutaneous monitors. It was considered unethical not to try and raise it if it fell below this level. And if this was done, hypoglycaemic episodes were not associated with adverse neurological effects at two years. There's a whole lot more here than I can relate, and once again I'm not sure what this means for standard neonatal practice. Maybe if I were a parent in New Zealand, I would follow the example of the shy nocturnal Kiwi bird and keep my young well hidden from predators with their probes and their heel-pricks.
RCT trumps observation—again
1519 Observational evidence suggested that higher intake and serum levels of vitamin D and higher intake of calcium reduce the risk of colorectal neoplasia. But here comes a trial of supplementation with calcium or vitamin D or both which proves that it makes no difference to recurrence in patients with recently diagnosed adenomas and no known colorectal polyps remaining after complete colonoscopy. Take home messages: (a) if you really want to know that a thing works, there is no substitute for a randomised controlled trial and (b) clinical science advances as much by negative results as by positive ones. And I suppose you could add (c) if you possess shares in vitamin D and calcium supplements, sell them while there is still time.
Ebola and semen
OL Did your eyes flick straight down to this item because it combined the words "Ebola" and "semen?" I guess that was the reason a thousand newsroom editors reported this paper when it appeared on the NEJM website on 14 October. Ebola virus can be detected in semen for up to nine months after recovery from clinical infection. There have probably been a few cases of sexual transmission. If you already knew this, it was a waste of your time reading this.
JAMA 13 Oct 2015 Vol 314
Back to déjà vu
1459 What's the best plan for someone with uncomplicated low back pain? Keep active, take painkillers, here's a sick note? Don't be ashamed: that is the correct answer. The sick note is to show you care. If they don't want it, they'll decline it. Another way to show you care is to offer them referral to physiotherapy. Except they will think you are having a laugh when you tell them the waiting time. Also if you share the evidence about physiotherapy with them. For the whole 35+ years I was a GP it was pretty obvious—from randomised trials as well as patient experience—that physio for low back pain is mainly a way of passing the time until it gets better, or doesn't. This latest American trial of physical therapy shows the same: "Among adults with recent-onset LBP, early physical therapy resulted in statistically significant improvement in disability, but the improvement was modest and did not achieve the minimum clinically important difference compared with usual care." I think the time has arrived where so much absence of evidence becomes evidence of absence.
Influential vaccination
1488 It's the influenza vaccination season. For the first time in my professional life I am a free man who sees no patients. I won't tell you whether I'm having the shot or not: it's a personal choice. The evidence on the number-needed-to-treat depends on what you're setting out to treat. Vaccines are reasonably immunogenic for the types of flu they cover. And this is consistent with the findings of the American Etiology of Pneumonia in the Community (EPIC) study, not to be confused with all the European studies called EPIC. "Among children and adults hospitalized with community-acquired pneumonia, those with laboratory-confirmed influenza-associated pneumonia, compared with those with pneumonia not associated with influenza, had lower odds of having received influenza vaccination."
JAMA Intern Med Oct 2015 Vol
Beastly beta-blockers and ops
OL There have been several trials of giving β-adrenergic blockers at the time of non-cardiac surgery, and they all showed more harm than benefit, except for one which caused the chief investigator to lose his academic post through evidence of data fabrication. At the same time, β-blockers have moved down the hierarchy of drugs to lower blood pressure because they seem to have less protective effect than other agents. Now to darken the beta-shadows further comes a nationwide observational study from Denmark looking at outcomes in patients on long term β-blockers for hypertension undergoing non-cardiac surgery between 2005 and 2011. Compared with patients taking other antihypertensives, those taking β-blockers had an increased risk of cardiovascular death, nonfatal ischemic stroke, nonfatal myocardial infarction and all-cause mortality. The risk was particularly high in those over 70.
Still choosing unwisely
OL The "Choosing Wisely" initiative began in the USA in 2009. In a country with huge systemic incentives to overdiagnosis and overtreatment, it was an attempt to identify tests and procedures that were of low value and reduce their use by mutual agreement. The main thrust was through professional societies, but it also tried appealing directly to the public, partnering with Consumer Reports and including website material specifically directed toward patients. But all to little avail, as demonstrated in this population analysis based on a US insurance database. Now I have an interest to declare: I am on the steering committee of the UK Choosing Wisely initiative which began this year under the auspices of the Academy of Medical Royal Colleges in the UK. And it too has begun by canvassing member colleges for "hit lists" of low value procedures. In a tightly regulated system like the NHS, with NICE and an awful lot of local protocols and monitoring, I can't get too excited about this phase. I'm just hoping we can quickly move on to promoting real shared decision making with patients.
Ann Intern Med Oct 2015 Vol 163
Water to wine in Israel
OL We are told in the Gospel of John that two thousand years ago the young Jesus first demonstrated his miraculous powers by turning water into wine, when it had run out at a marriage feast. Modern investigators in Israel decided to compare the effect of daily wine versus mineral water in people with type 2 diabetes who had not previously taken alcohol regularly. The amount they were given was 150 ml, in contrast with the later followers of Jesus who were allowed a daily ration of one litre when they went on retreat in the wilderness. Over a two-year period, those who drank wine with their evening meal slept better. They also showed a reduction in "cardiometabolic risk," but since this was based on surrogate measures, it doesn't mean anything. By the way, if you want to know the full history of wine throughout the biblical period, plus which modern wines to select from that region, consult Divine Vintage by Randall Heskett and Joel Butler (2012).
Lancet 17 Oct 2015 Vol 386
Hepatitis B worldwide
1546 A systematic review of data published between 1965 and 2013 concludes that there are over 200 million people around the world who are positive for hepatitis B antigen. A lot of them are in sub-Saharan Africa and east Asia, where transmission predominantly occurs in infants and children by perinatal and horizontal routes (i.e. resulting from close contact which is not parenteral, perinatal, or sexual in nature). This carries a 25% risk of hepatocellar cancer or cirrhotic liver failure in adulthood. In more industrialised countries, rates of new infection and acute disease are highest among young adults and transmission predominantly occurs via injection drug use and high-risk sexual behaviours. Most hepatitis B is preventable, and all of it is treatable. It's time it became a priority.
First clinical use of a bioprosthetic total artificial heart: report of two cases
1566 One patient died on day 74, the other on day 270.
Psoriatic arthritis: going in hard
OL Clinical practice in rheumatoid arthritis has moved to a "go in early, go in hard" model, and there is evidence that this reduces joint damage and may even in some cases abort progression of the disease. The TICOPA trial explores the same strategy in psoriatic arthritis. It was an open-label randomised trial in eight UK rheumatology centres, funded by Arthritis Research UK and Pfizer, and the main intervention seems to have been methotrexate. The primary outcome was the proportion of patients achieving an American College of Rheumatology 20% response at 48 weeks. The abstract concludes that "Tight control of psoriatic arthritis disease activity through a treat-to-target approach significantly improves joint outcomes for newly diagnosed patients, with no unexpected serious adverse events reported." But if you look at the detail, the clinical and radiological differences are small, and the added cost of the intensive monitoring does not meet usual criteria for effectiveness. The fact that serious adverse effects were not unexpected does not make them less serious. A recent survey of modes of death in younger patients with rheumatoid arthritis found an increase in infective causes of death since the era of intensive immunosuppression began. This study seems to me a rather inadequate foundation for a widespread change in practice.
BMJ 17 Oct 2015 Vol 351
Two week waits and cancer deaths
In the early 1990s, fundholding GPs in the UK were directly incentivized not to investigate or refer patients. British cancer survival statistics were then found to be amongst the worst in Europe, and much worse than in the USA. Then in 2009, the two week wait system was introduced for suspected cancer. British cancer survival statistics are improving. Was any of this cause and effect? Are these comparative statistics fully adjusted for lead time bias and reporting accuracy? I have no idea. Here is a linked registry study of the use of the two week system in English general practices and their all cause mortality rates in their patients with cancer. Those who use the system least seem to have a small excess in such deaths. Is there residual confounding? Does this really prove the system works? I have no idea.
Choice of sterilization
"Safety and efficacy of hysteroscopic sterilization compared with laparoscopic sterilization: an observational cohort study." "Patients undergoing hysteroscopic sterilization have a similar risk of unintended pregnancy but a more than 10-fold higher risk of undergoing reoperation compared with patients undergoing laparoscopic sterilization. Benefits and risks of both procedures should be discussed with patients for informed decisions making." Ermm, perhaps.
Regulating diabetes drugs
As I had a hand in writing this piece, I'll just give you the last sentence: "We suggest that one simple question should guide all decisions made by regulators, doctors, payers, patients, and policy makers faced with new antidiabetic drugs: do we have clear evidence that this drug improves the outcomes that matter to patients?" You can miss out the "antidiabetic " and apply this to everything, as a matter of fact.
Before I kick the bucket, I want to say thank you
The grave turns into a cradle: a love song to the NHS. You will never read anything better than this.
Plant of the Week: Schizostylis coccinea "Oregon Sunset"
Getting the end-of-season garden right is not as difficult as it may seem now, as the days grow short and grey. By a mixture of accident and design, ours is lit up with lots of lovely things: cyclamens, yellow scabious, late-flowering roses (Absolutely Fabulous again), tall Japanese anemones in pink and white, blue geranium "Rozanne" and the indomitable clematis "Kaiu" still flowering its heart out over many square metres.
But if you want your garden to give one last shout, go for Kaffir lilies. Even the leaden skies can't lessen their exuberance as they parade their bright whites and oranges and pinks through into November. Last year we went for "Oregon Sunset" which is orangey pink. It might not be considered the height of good taste earlier in the season, but who cares when it is so generous now?