• The NHS keeps dominating headlines, with bad news and some good news. The bad news is the deficit of almost a billion pounds, which NHS hospital trusts in England have run up in the first three months of this year. This is already higher than the deficit for the whole of the previous financial year. Gareth Iacobucci asked a number of experts about the situation, who agreed on one thing: "that a decline in patient care is inevitable without emergency funding being made available" and all "urged the government to take urgent action to address the crisis."
• Abi Rimmer reports some good news: The BMA is "encouraged" by a letter from the health secretary, Jeremy Hunt, assuring that the new contract would not cut junior doctors' pay or increase their working hours. In the letter Hunt says, "In any scenario, I can give an absolute guarantee that average pay for juniors will not reduce."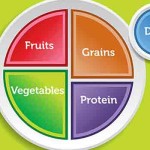 • Scepticism of dietary guidelines, often expressed on The BMJ editorial pages, has now reached US Congress. Michael McCarthy reports that the newest version of the Dietary Guidelines for Americans, issued by the Health and Agriculture departments every five years, has generated controversy through their U-turn on cholesterol consumption. For the first time since the guidelines were first published in 1980, the guidelines skipped its advice to limit consumption of cholesterol.
• More scepticism today, here on the clinical benefits of drugs for type 2 diabetes. Huseyin Naci and colleagues argue that the current process to allow these drugs on the market is flawed. Blood glucose lowering is the only benchmark used by regulatory agencies to grant market approval to antidiabetic drugs. Research has shown, however, that most of the drugs currently used do not reduce the rates of macrovascular complications, and intensified glucose lowering has a negative effect on quality of life. They suggest that one simple question should guide all decisions made by regulators, doctors, payers, patients, and policy makers faced with new antidiabetic drugs: "do we have clear evidence that this drug improves the outcomes that matter to patients?"
Wim Weber is European research editor of the BMJ.