• Advice on alcohol for pregnant women is the topic of this latest head to head debate. Mary Mather and Kate Wiles argue that current advice to pregnant women is contradictory and confusing, and they should know that "there is no threshold of alcohol consumption that is certain to be safe."
On the opposing side, Patrick O'Brien says it is wrong to say to pregnant women, "We've confused you, so just abstain: it's safer." He adds, "We all deal with uncertainty in our lives on a daily basis; pregnant women are no less capable of doing so."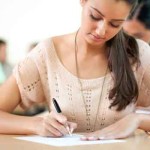 • Assessments at UK medical schools are "highly variable" and should be subject to an investigation, Matthew Limb reports in BMJ Careers. Researchers from University College London and Keele University expressed "shock" at finding substantial differences between medical courses across the UK, and suggested that students at "assessment heavy" schools are "more likely to perform better" in both knowledge assessment and clinical exams.
• Hospitals that have been investigated by the Care Quality Commission should be able to challenge or explain the regulator's judgements, David Oliver argues in The BMJ. Highlighting the case of Addenbrooke's Hospital in Cambridge, he said, "Hospitals have some responsibility in tackling these system issues. But they're not islands. I'd say they have a positive duty to air them for the good of the whole NHS."
• Finally, it would seem wrong not to mention the junior doctors contract. Sarah Wollaston, chair of the House of Commons Health Committee, has warned that the government's threat to impose a new contract could have "unintended consequences" for the NHS, Gareth Iacobucci reports.
• For a lighter hearted take on the contract debate, a few quiet giggles could be heard across the BMJ offices after someone shared this video:
 Abi Rimmer is BMJ Careers news reporter.