• While Jeremy Hunt prepares to tell the Tory party conference about his plans for a seven day NHS, one doctor suggests there are more immediate problems that he should address, namely overcrowding in today's hospitals. David Oliver, consultant in geriatrics and acute general medicine, Berkshire, says: "I have a confession: I sometimes allow patients to stay an extra day or three in hospital, even when they're technically stable enough to leave. Yes: I know that it's bad. England has relatively few acute beds. We've lost them rapidly, while emergency admissions and delayed transfers have risen inexorably."
He says the problem is overcrowding, and overcrowding hurts: "Hospitals become less efficient and safe when bed occupancy is high." He asks if he was wrong "to exercise some humane discretion" and confesses he is unrepentant.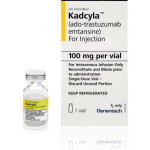 • Elsewhere in The BMJ, Zosia Kmietowicz tells of attempts by a pressure group to make the expensive breast cancer drug Kadcyla (also known as T-DM1) available to NHS patients. The Coalition for Affordable T-DM1, a group of patients with cancer, doctors, and patient advocates, has called on the health secretary Jeremy Hunt to scrap its patent and allow a generic version to be made. The Cancer Drugs Fund has delisted the drug, which is marketed by Roche and costs £90 000 per patient for a possible extra six months of life. The group says that the "Crown use" provisions of the Patents Act 1977 could be invoked to allow other companies to make a generic version.
• This weekend, Afghanistan witnessed yet another tragedy. US airplanes bombed a hospital in Kunduz, run by the charity Médecins sans Frontières, killing 12 staff and 10 patients. Adrian O'Dowd recounts the horrors of the event in his news story. He quotes from an eye witness account given by one of the MSF nurses, Lajos Zoltan Jecs, who was in the hospital at the time of the attacks. Jecs said: "It was absolutely terrifying. What we saw was the hospital destroyed, burning. Enough staff had survived, so we could help the wounded with treatable wounds. But there were too many [staff and patients] that we couldn't help. These [staff] are people who had been working hard for months, non-stop for the past week. They had not gone home, they had not seen their families, they had just been working in the hospital to help people . . . and now they are dead."
Annabel Ferriman, senior news editor, The BMJ.