One early August evening, Heather Logghe, a US surgical resident, logged onto Twitter and posed the question, "Is #ILookLikeASurgeon next?" Inspired by Isis Wenger, who sparked the recent #ILookLikeAnEngineer viral campaign, Heather reflected on a recent blog featuring Nikki Stamp, a cardiothoracic surgeon in Australia, noting that surgery also remained a male dominated profession bound by traditions and stereotypes.
Her reflection might have stopped there, lost amongst the millions of other tweets flowing around the world that evening. But a prompt affirmative response from Alison McCoubrey, a surgeon across the Atlantic in Northern Ireland, changed that when she posted her own selfie with the #ILookLikeASurgeon hashtag in reply.
Nearly a month later, and with over 100 million impressions on Twitter alone, that change has echoed around the world through over 40 thousand tweets: the time has come for the profession to welcome greater diversity, with female surgeons across the globe standing up to unite against traditional male surgical stereotypes.
Initially focused on gender issues within surgery, early tweets highlighted stories of female surgeons assumed to be secretaries or nurses ("no, I'm a surgeon, but thanks for the compliment" one female surgeon suggested replying), and patients telling them "you don't look like a surgeon." The underlying message was that of ongoing gender bias, particularly within medicine itself as some young women relayed conversations where they had been discouraged from pursuing a surgical career. This mirrors previous UK research highlighted in the campaign, which indicated that, irrespective of career interests, 59% of male and 68% of female newly qualified doctors perceived that surgery was not a career welcoming women.
As the number of responses grew, the hashtag also adopted a spirit of racial and ethnic inclusion with many tweets adding additional hashtags such as #CelebratingDiversity and #DiversityMatters. Male surgeons joined in to support, with a call to action from English surgeon Ed Fitzgerald, reflecting on what #ILookLikeASurgeon really said about the surgical profession around the world and the frustrations arising from such a lack of diversity and stereotyping.
Many professional associations and societies have backed the campaign, including The Royal College of Surgeons of England, the American College of Surgeons, and the Association of Women Surgeons. Academic institutions, hospitals, and other healthcare organisations have sent tweets of support featuring their own faculty and trainees. The President of the American College of Surgeons, Andrew Warshaw, joined the conversation saying "We all look alike in the OR. It's quality, not gender, that counts." Clare Marx, the first female President of the Royal College of Surgeons of England, joined in by posting her selfie hiking in the Alps. The campaign has been featured across international media, including BBC news and radio, The Independent, NBC Today Show, NY Daily News, The Daily Mail, Huffington Post in France and Australia, BMJ Careers, and Speigel Online in Germany.
Medical students, junior doctors, and senior colleagues alike have all been inspired by the images and tweeted in support. The selfies include images of women and men both in the operating room and in their daily lives, spending time with friends and family, and pursuing hobbies ranging from scuba diving and race car driving to sky diving. For many premedical and medical students, these were the first female surgical role models they had encountered, proudly pursuing a surgical career as well as a family life. The numerous photos of male surgeons with their children suggest that concerns around combining career and family are no longer a gender issue, but rather a human issue.
This spontaneous campaign, uniting strangers across the globe through social media, has portrayed positive and visible role models who will engage and inspire future generations of surgeons. Changing the public and professional perceptions of surgeons and surgical careers will take time, and changing the culture of surgery may take even longer. But the ongoing international support suggests the time is right to make a start.
In order to deliver the best possible care, the global surgical workforce must now reflect on the diversity of their population. #ILookLikeASurgeon aims to challenge stereotypes (not solely gender-related), celebrate differences, and achieve equality in the workplace. Through countless images of surgeons posted online, representing all walks of life, the underlying message is that a surgeon can, in fact, look like anyone.
See also: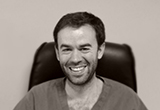 Edward Fitzgerald is a general surgery registrar currently undertaking a Fellowship with the Lifebox Foundation. He is on Twitter @DrEdFitzgerald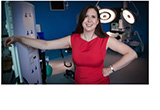 Alison McCoubrey is a Northern Irish general & colorectal surgeon. She is interested in medical education, patient safety, and quality improvement, and passionate about doctors in leadership roles. She is hoping to encourage more women into a surgical career by providing them with inspiring role models. She is on Twitter @alison_doc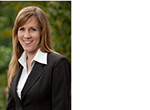 Heather Logghe: is a general surgery resident in Chapel Hill, North Carolina. She is a champion of the #ILookLikeASurgeon movement and passionate about diversity and inclusion in medicine, health equity, and medical education. She is on Twitter @LoggheMD
Competing interests: 
EF: 1) Honorary Clinical Advisor to the Lifebox Foundation (unpaid)
2) Trustee of the SURG Foundation charity (unpaid)
3) Paid consultancy for iMPOWER.  
4) Assistant editor, International Journal of Surgery (unpaid)
AMC: None declared.
HL: None declared.