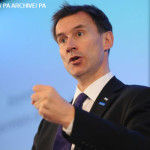 • What next for contract negotiations?
As the deadline by which health secretary Jeremy Hunt (pictured) said he would impose new contracts on junior doctors and consultants approaches, Abi Rimmer and Ingrid Torjesen asked a range of consultants, trainees, trust medical directors, and negotiators what should happen next.
• Occupational health service for GPs
Stressed GPs are to be offered a national occupational health service, Simon Stevens, NHS England chief executive, has said. The service will be launched next April. A national service specification based on successful local programmes will form part of a wider, major new drive from NHS England to improve the health and wellbeing of NHS staff. The scheme will include serving healthier food, offering health checks in the workplace, and promoting physical activity among staff.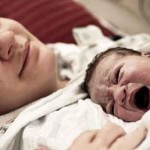 • Are GPs as good as obstetricians at delivering babies?
A Canadian study has found that the risk to infant and mother is similar after delivery by family physician or obstetrician. The researchers analysed maternal and neonatal data from hospital deliveries in all Canadian provinces except Quebec from 2006 to 2009.
Tom Moberly is the editor of BMJ Careers. Follow Tom on Twitter @tommoberly.