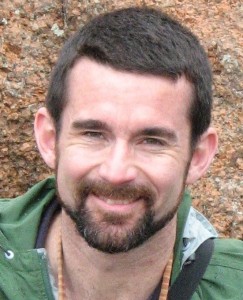 Reading the Monday morning paper, I was greeted by stories about ongoing fights over whether or how to undo the Affordable Care Act ("Obamacare") and controversies over solitary confinement. Later, while driving to work, I heard more news on the challenges facing those in eastern Europe who are confronted by a rising influx of immigrants. One final check of the news before starting clinic reminded me of the unfolding economic uncertainty that seems currently related to China's stock market volatility.
Phew—what a way to start the week. And while each of these news stories seems to cast a pall of gloom over the start of the week, at the same time, I think they should serve as a reminder to physicians of what a central piece of our vocation (or calling) needs to be.
To paraphrase the good Dr McCoy, "I'm a doctor—not a politician, a judge, a policymaker, or an economist." But that's entirely the point: as physicians, our primary calling is to be healers and comforters, who are present with our patients. As put in the aphorism that seems to have originated with Dr EL Trudeau (and which is often misattributed to Hippocrates), in medicine we are called to "to cure sometimes, to relieve often, and to comfort always."
Health insurance, imprisonment, immigration, and insecurity in the economy are all important issues—and there are many and varied facets to each that must be considered. However, as has been said in a number of different ways over the centuries (including by Jimmy Carter, Dietrich Bonhoeffer, Samuel Johnson, and Hubert Humphrey), a society can be measured by how it treats the most vulnerable.
To the extent that we as physicians are called to provide "comfort always" to those under our care, we are also called to bring that perspective to the larger conversation about how to deal with issues that put people—whether they are our patients or the general population—at risk. Furthermore, in this day and age of multiple quality measures and patient surveys on satisfaction with care, we need to remember that the true measure of our faithfulness to our calling is how we care for and advocate for the vulnerable.
Yes, there are manifold legal, economic, and political facets to the challenges confronting us today and every day. As physicians, part of our calling is to remind the broader community that these issues are not solely about legality, finances, and politics. Rather, they are fundamentally about people, and we need to hold ourselves accountable for how we advocate for the most vulnerable.
William E Cayley Jr practices at the Augusta Family Medicine Clinic; teaches at the Eau Claire Family Medicine Residency; and is a professor at the University of Wisconsin, Department of Family Medicine.
Competing interests: "I declare that I have read and understood BMJ policy on declaration of interests and I have no relevant interests to declare."