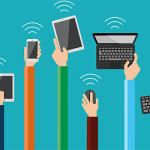 • Should all NHS premises provide free access to wi-fi?
Yes, argues Victoria Betton in a head to head article published today. Betton, mHabitat programme director at Leeds and York Partnership NHS Foundation Trust, says the advantages of free wi-fi in healthcare settings in an increasingly digitised world make sense, facilitating more patient activation and engagement. Grant Ingrams disagrees. Ingrams, deputy chair of the BMA's IT subcommittee, describes it as "an unaffordable luxury that would also adversely affect the relationship between the NHS and its staff, patients, and the wider public." Where do you stand? If you're in the UK, vote yes or no in our homepage poll.
• Talking of digital technology, two editorialists examine the claims made by Susan Greenfield, a senior research fellow at Lincoln College Oxford, about digital technology, young people, and the brain. They argue that Greenfield's media profile means her speculations are widely reported despite having no basis in scientific evidence– she has previously reasoned that online interaction might be a "trigger" for autism, for example. The authors acknowledge that valid concerns exist about digital technology but warn that the current debate threatens to overshadow them.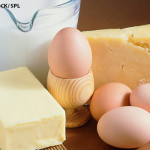 • A paper published yesterday showing trans fats, but not saturated fats, are linked to greater risk of death and heart disease, has triggered a lively lively. Check out responses to the paper here.
• On the subject of responses, sociologist and end of life researcher David Clark asked me today why individual responses don't show altmetrics scores, as articles do. David's response about hospital care in the last year of life has attracted plenty of interest on Twitter.
This is a great suggestion, which we will consider alongside other metrics tools. I told David that you can click to "like" responses, which gives an indication of their popularity, and responders can now include their twitter handles in their responses.
So please feel free to tweet this BMJ Today, along with all our other content, of course.
David Payne is digital editor, and readers' editor, The BMJ