• In her third blog so far, Lyndal Trevena reflects on the second day of the ISDMISEHC 2015 conference in Sydney. Highlights included Professor Alex Barratt's keynote address on overdiagnosis, in which he suggested that we should increasingly focus on trying to prevent too many new tests being adopted before there's clear evidence that they improve people's health, and use a more transparent approach to present the evidence to patients.
• A major global discussion about how to improve the availability of and access to health research in developing countries is taking place virtually between 20 July and 24 August. The key points of the discussions will be presented and discussed at the Forum 2015 Global Forum on Research and Innovation for Health, which will take place in the Philippines in late August, and you can find out more about this initiative in a recent blog.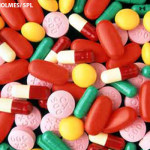 • A research news article reports on a study published in the journal Pediatrics, which shows that many parents of young children continue to have misconceptions about the appropriate use of antibiotics. The study found that the parents of children covered by Medicaid (the US government's insurance programme for families on a low income) were more likely to answer questions on antibiotic use incorrectly than those who were commercially insured.
• A news article reports that in a parliamentary inquiry, Simon Stevens, NHS England's CEO, said that the government's target to recruit 5000 more GPs by 2020 to work in the NHS would be difficult to achieve. He said that it was necessary to make general practice a more attractive career option, as well as to decrease regional differences in terms of pulling power to attract GPs.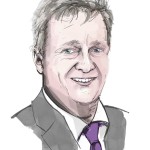 • Mark Newbold, a former chief executive of Heart of England NHS Trust in Birmingham, is the latest doctor to be featured on BMJ Confidential. Despite his background as a histopathologist, he said he almost became a GP like his father, and feels he would have been happy had he pursued that career option.
Tiago Villanueva is assistant editor, The BMJ.