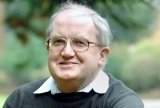 NEJM 16 July 2015 Vol 373
209 I'll say it again: "Cancer boasts the worst trials in medicine. Also the worst drug regulation. Also the worst cost/benefit ratio for new treatments. And also the worst drug toxicities. Plus the highest levels of public and charitable funding. My forehead hits the desk when I read about this stuff." I'm developing quite a lump. Here's a Pfizer funded trial of palbociclib, a new add-on last ditch treatment for breast cancer, which has become resistant to anti-hormone treatment. Don't bother with the abstract which just obscures the findings. The editorial gives the results in a nutshell: "The rate of objective response with palbociclib–fulvestrant (10%) was not much higher than the rate with placebo–fulvestrant (6%), but the rate of clinical benefit (response or prolonged stable disease) at 6 months was significantly higher with palbociclib–fulvestrant (34%, vs. 19% with placebo–fulvestrant). There was no significant between-group difference in overall survival, but it is too early to expect such a difference." But the "clinical benefit" referred to is just a temporary halt in the growth of the cancer, while "palbociclib adds considerable cost and toxic effects, including mechanism-based myelosuppression, some fatigue, nausea, and an increased risk of infection." So what is the place of this drug in clinical management, and how does this trial help us make decisions with women who are dying of end stage breast cancer? No idea. Expect much more of this kind of thing now that the 21st Century Cures Act has been passed in the US and the Saatchi Bill is being relaunched in the UK. Palbociclib is not a cure. It isn't low hanging fruit. It is unripe fruit. And if you eat unripe fruit, you get stomach pains and diarrhoea. If you use unripe drugs, you harm people and give yourself brain pains and logorrhoea.
243 It can be even tougher when you try to understand cancer diagnostics. A company called Allegro Diagnostics has developed something called "a bronchial-airway gene-expression classifier" to improve the detection and exclusion of lung cancer at bronchoscopy for suspicious lesions in smokers. They subjected it to two trials called AEGIS-1 and AEGIS-2. Like most diagnostic trials, these are a hard read, not made easier by the use of jargon terms such as "binned" and "locked down." And the context is important: you need to take into account the pre-test probability of cancer, and the fact that a lot of bronchoscopies are inconclusive. If this new classifier test is to be useful in clinical practice, it needs to have very good predictive characteristics in both directions, positive and negative. And by and large it does, although its negative predictive value is not good enough to rule out cancer completely, so continued surveillance will still be needed in most patients.
OL Now for something nice and easy: an observational study of community acquired pneumonia in adults aged 18 or over in five US hospitals. Blood, urine, and respiratory specimens were systematically collected for culture, serologic testing, antigen detection, and molecular diagnostic testing. Of the 2320 adults with radiographic evidence of pneumonia (93%), the median age of the patients was 57 years. But in these patients with lung involvement or consolidation, bacteria were found in only 11%: viruses were twice as common. The most common pathogens were human rhinovirus (in 9% of patients), influenza virus (in 6%), and Streptococcus pneumoniae (in 5%). In fact, the study concludes that we don't know the cause of most cases of pneumonia in the community.
JAMA 14 July 2015 Vol 314
134 The first paper in JAMA this week is from Framingham and seeks: "To determine whether the ACC/AHA guidelines improve identification of individuals who develop incident cardiovascular disease (CVD) and/or have coronary artery calcification (CAC) compared with the National Cholesterol Education Program's 2004 Updated Third Report of the Expert Panel on Detection, Evaluation, and Treatment of High Blood Cholesterol in Adults (ATP III) guidelines." I guess I am already losing some readers, so let me place this in a UK context. The reason we want to identify these individuals is to give them statins, and the purpose of this study was to see if identification is improved by adding coronary artery calcium scans to the usual risk factors. And, in fact, this is the case. Never mind the US guidelines and their thresholds, which differ from the National Institute for Health and Care Excellence. This study looked at what happened to actual people. But does this information help actual people to make choices about statins? I would say not. But that would take another three pages to explain, during which I might go bonkers.
142 "Whom the gods would destroy, they first make mad" wrote Longfellow in his poem Prometheus, alluding to a line by Sophocles, who was probably alluding to an earlier Greek poet. And this was before they had even invented statins. I don't know why the gods have got it in for me this week. Here's a paper called Cost-effectiveness of 10-Year Risk Thresholds for Initiation of Statin Therapy for Primary Prevention of Cardiovascular Disease. It's a "Microsimulation model, including lifetime time horizon, US societal perspective, 3% discount rate for costs, and health outcomes. In the model, hypothetical individuals from a representative US population aged 40 to 75 years received statin treatment, experienced ASCVD events, and died from ASCVD-related or non-ASCVD–related causes based on ASCVD natural history and statin treatment parameters." And surprise surprise, they found that "The optimal ASCVD threshold was sensitive to patient preferences for taking a pill daily, changes to statin price, and the risk of statin-induced diabetes." Oh dear, where to begin? It would take another three pages to discuss, and this time I would definitely go bonkers. I think I will take 5mg of haloperidol and move on.
162 A fascinating report shows how the increasing use of maternal blood screening to detect foetal abnormalities can also pick up cancer in pregnant women. It's based on 125 426 samples submitted between 15 February 2012 and 30 September 2014, from asymptomatic pregnant women who underwent plasma cell-free DNA sequencing for clinical prenatal aneuploidy screening. In 10 samples, multiple aneuploidies were detected, and it turned out that all these women had known cancers, so that these abnormalities reflected detection of circulating malignant cells. It appears that no new cancers were discovered in this series.
Lancet 18 July 2015 Vol 386
249 Ovarian cancer with symptoms is almost always too late to cure. Abdominal fullness usually means that it has already invaded the omentum and may be causing ascites. The international standard of care for women with suspected advanced ovarian cancer is surgical debulking followed by platinum based chemotherapy. In a nice, straightforward randomised trial paid for by Cancer Research UK and the Royal College of Obstetricians and Gynaecologists, 550 women with grade III-IV ovarian cancer were assigned either to primary surgery or to primary chemotherapy. Survival in both groups was the same: about 20% at four years.
258 "We did a Bayesian network meta-analysis of published trials using a binomial likelihood model to assess the risk of serious infections in patients with rheumatoid arthritis who were treated with biological drugs, compared with those treated with traditional DMARDs." Useful work, and a great model for supporting shared decision making. "The absolute increase in the number of serious infections per 1000 patients treated each year ranged from six for standard-dose biological drugs to 55 for combination biological therapy, compared with traditional DMARDs." Now that's the kind of information I think I could explain to a person with rheumatoid arthritis, and leave them to chew on before making a final decision on long term treatment.
OL Golly, a trial that compares small bites with large bites. When eating pizza? Or making love? No, when closing midline abdominal incisions. Actually, that's as far as I ever got in my surgical career. I did my jobs in London teaching hospitals where consultants were always keen to abandon closing the abdomens of NHS patients in order to rush off to more lucrative tasks. So "Close up will you?" was a parting remark I heard from more than one of my bosses as their instruments clattered onto the tray and the doors flapped behind them. Under the derisive gaze of the registrar and the theatre sister I would pick my way along the wound, trying hard to think of eating pizza or making love, but with little success. Now, 40 years later, the STITCH trial shows that the small bites suture technique is more effective than the traditional large bites technique for prevention of incisional hernia in midline incisions and is not associated with a higher rate of adverse events.
The BMJ 18 July 2015 Vol 351
Three weeks ago, I partially recanted my negative position on implantable cardioverter-defibrillators in response to an article in JAMA showing that they were only offered to about 10% of patients aged 65 and over who might benefit from them. John Mandrola tweeted me to say that the evidence wasn't reliable, and he is right. In the light of a new study of outcomes in older people hospitalised with heart failure and fitted with ICDs, I recant my recantation. The supposed benefit extrapolated from the randomised trials disappears if you look at real life and adjust for confounders. The investigators looked at all cause mortality in 23 111 US patients aged ≥66 who were admitted to hospital for exacerbation of heart failure or other acute co-morbidities and eligible for primary ICDs. After adjustment, they could not detect a significant benefit within three years, even in the subgroups most likely to benefit.
How do you measure quality in the provision of healthcare? Avedis Donabedian (1919-2000) made it his life's work to study the issue in the US, after he was no longer able to work in his beloved Lebanon. He produced numerous papers and summed up his efforts in three volumes of immense scholarship, concluding that there was no easy metric. Politicians, however, seize avidly on negative metrics such as "avoidable deaths" and "never events." Just how reliable these are is illustrated by this retrospective case record review and regression analysis of the avoidability of hospital deaths and association with hospital-wide mortality ratios. Using 100 randomly selected hospital deaths from each of 34 English trusts, the investigators conclude that the proportion of deaths judged to be avoidable is so small in relation to the total number that any metric based on mortality is unlikely to reflect the quality of a hospital. And the same applies to adverse events generally: I was impressed with a new editorial on the subject in BMJ Quality & Safety.
In Oxfordshire, if you phone the out of hours primary care service as a healthy woman with typical symptoms of cystitis, you get issued with a prescription for a three day course of nitrofurantoin. So why, argues Oxford GP Kyle Knox, should you need to phone a doctor rather than buy it from a pharmacist? Like him, I can't think of any good reason.
Plant of the Week: Acer pseudoplatanus "Prinz Handjery"
This tree is a sport of the common sycamore, which produces lovely shrimp coloured leaves in April, like the very similar clone called "Brilliantissimum." These trees can be seen in many a suburban front garden and generally attract derision from garden writers and stern warnings on Gardeners' Question Time. "You'll get two weeks of pretty foliage in spring and then it'll look a mess until its leaves mercifully fall off in November" is the usual message.
Take no notice and plant Prinz Handjery as a leading feature of your small garden. This is just the month when it is supposed to look its worst, yet we still love it, having planted it over 15 years ago. It forms a shapely dome of foliage on a short stout trunk and the old leaves are a dull green, but are surmounted by new sprays of darkish straw yellow with hints of pink. The effect tended towards gloom in the early years but is now interesting and attractive, as are the hanging seeds, in the form of red keys.
But the real joy of the tree is that it can be made to house the more vigorous forms of late flowering clematis. These will spill out from among the leaves and decorate the whole with flowers of red, or blue, or dark purple, or white, or any mixture of these. This is one of the best sights of high summer, and the show is only just beginning.