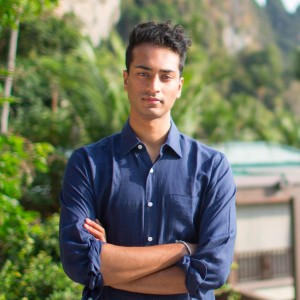 More people die from a lack of surgical care than from HIV, malaria, and tuberculosis combined. Half of the world's population face catastrophic financial expenditure due to surgery. With over 90% of people in most low and middle income countries lacking affordable, surgical care, medical students around the world are helping work towards resolving this injustice.
The last time you donated to a medical charity, it probably had no relation to surgery whatsoever. Why should it? To many, surgery is still a luxurious medical intervention reserved for high income countries. Paul Farmer, of Harvard's School of Public Health, famously described surgery as the "neglected stepchild of global health."
Students can play an important part in helping work towards countering this global disparity. Medsin, the student run, UK public health network has a specific committee focused solely on global surgery. This group regularly liaises with the International Federation of Medical Students' Associations (IFMSA), a global organisation representing 1.2 million students worldwide. Student collaborations have already begun; however, making sure these actions are not confined to high income countries is an important step in recognising the global taskforce available. We, as students, are primed to help now and, with a shortage of 1 million surgical staff worldwide, should be educated to deal with this paradigm shift in global surgical care.
What attracts medical students to become involved in global surgery? Isobel Marks, 24, is co-president of Medsin at Barts and the London School of Medicine and Dentistry, as well as acting as a coordinator for the IFMSA Global Surgery Working Group. "What attracts me to global surgery is the opportunity to share technologies and skills that have existed for hundreds of years with everyone on the planet. In a world as interconnected as the one we live in, access to safe, affordable, and quality surgical care needs to be mandated. This is a global conversation that needs to be practised in an equal and collaborative way"
Word is spreading about careers in global surgery and more students are getting involved. Godfrey Sama Philipo, 27, is co-coordinator of the IFMSA Global Surgery Working Group and an intern at Mwananyamala Regional Referral Hospital in Dar Es Salaam, Tanzania. "I wish to contribute my knowledge in the development of surgical care and anaesthesia in my country and the world as whole, and to fulfil this I see the need for international involvement in work, research, and education."
One way of involving students is by introducing exchanges—as part of official education pathways—in unfamiliar environments. Adrian Diaz, a medical student at the Virginia Commonwealth School of Medicine in the US, describes such an experience.
"I travelled to South East Asia to provide medical and humanitarian relief. The thought of becoming a surgeon had never crossed my mind; however, it was on this trip, in a barely adequate operating room, that my journey to become a surgeon began. I was instantly enamoured by the instantaneous, life changing impact surgery can have on a patient and their family. I became obsessed with the idea of not only delivering those same surgical services one day, but also achieving a system in which a county can support its own surgical services without relying on travelling surgeons."
In addition, unique opportunities such as these provide the perfect environment in which to become involved in various other aspects of global surgery. For example, research links can be formed and projects can be established. Jess Cairney Hill, a medical student at Barts and the London School of Medicine and Dentistry, helped doctors at the Beit Cure Hospital in Malawi with surgical research.
"One study I helped with looked at A&E attendance at the government hospital. This involved creating a trauma registry to identify the surgical needs of the country and tailor surgical initiatives accordingly. I saw firsthand how sensible planning, careful research, and education initiatives could bring about the life changing, high impact results of surgery."
The flux of students from high income countries to low income countries is well trodden, however, the reverse is sadly not true. Schemes must be introduced to allow students in low income countries to visit higher incomes countries. This would allow surgical advancements, novel research, and new technologies to reach a wider (often more in need) audience, aiding the transfer of knowledge.
The recent Lancet Commission on Global Surgery, comprising of global surgery experts, publicised research that argued surgery is an indispensable component of healthcare. Furthermore, surgical care was linked with wider benefits to society, such as a country's economic stability.
Charities are also taking notice of the devastation that a lack of safe surgery causes. An example is Lifebox, which helps distribute low cost pulse oximeters to some of the 70 000 plus operating theatres that function without this essential piece of kit. Lifebox has also identified the need to involve the next generation of surgeons and anaesthetists, and teams up with students interested in helping with research projects as part of their medical degrees.
Dr Iain Wilson, who previously lectured in Zambia, is now a consultant anaesthetist at the Royal Devon and Exeter Hospital and a member of the Lifebox Foundation Board. "An opportunity to contribute to healthcare in a resource poor environment develops a doctor's clinical and non clinical skills, learning flexibility, how to overcome practical difficulties, appreciate different cultures, and form effective teams. Many believe that experience in these environments is the most effective way of learning to appreciate the true value of NHS care."
Over the last half century, the global health landscape has been dominated by infectious disease charities. Those involving major public health burdens—such as malaria, HIV, and tuberculosis—have behemoth foundations in place. It is a testament to their success that we are all aware of the essential, ongoing need for vaccines and curative medications. The newly emerged area of global surgery can learn from this, and shift the discussion of global surgical inequality into the public domain. Students have an important role in this, which is encapsulated by the Medsin Global Surgery Group's aim to "empower students to address surgical inequality through research, education, and advocacy."
Additional Resources
For more information about global surgery and how to get involved: http://medsin.org/get-involved/national-working-groups/global-surgery-nwg
Up to date information from the Lancet Commission on Global Surgery:
http://www.thelancet.com/commissions/global-surgery
Salil Patel is a medical student at the Peninsula College of Medicine and Dentistry and spinal surgery research fellow at the Royal Devon and Exeter Hospital. He is passionate about improving access to surgical care worldwide, and serves as coordinator of the UK Medsin Global Surgery National Working Group.
I have read and understood BMJ policy on declaration of interests and declare the following interests: None.