• A new report has found that terminally ill people are enduring painful and distressing deaths through failure by the NHS in England to properly manage care at the end of life. The concerning findings from the parliamentary and health service ombudsman are summarised here by The BMJ's correspondent Clare Dyer.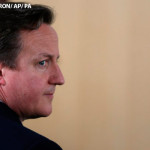 • The government's plans to implement seven day working in the NHS—announced this week by Prime Minister David Cameron—amount to little more than "empty headline grabbing," the BMA has argued. While the medical profession broadly supports the principles behind the proposal, The BMJ reports concerns from doctors' leaders that the plans have not been properly costed and will require substantial investment in staff.
• In a letter to The BMJ, former NHS GP David Berger—now working in Australia—argues that the NHS has suffered for many years from "a lack of maturity among the politicians entrusted with its management and strategic direction, who use it to make unrealistic, flagship policy pitches." Berger argues that the elevation of the NHS to "sacred cow" status prevents "realistic solutions" to problems being implemented.
Gareth Iacobucci is news reporter for The BMJ.