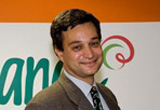 While new global HIV infection targets, including the recently adopted UNAIDS Fast Track targets—which aim for no more than 500 000 new infections among adults by 2020 and no more than 200 000 by 2030—have been well received, they are insufficient on their own to re-energize and guide country efforts in their national HIV response.
We have a set of agreed programming targets (90:90:90) to guide countries in their efforts to stop those infected with HIV from transmitting the virus to others and from dying of an AIDS related illness. Unfortunately, the same specificity has not yet been applied to the Fast Track targets to prevent new HIV infections. We need a new framing —and indicators to go with it—that links treatment and prevention in a way that makes sense, and which motivates countries to meet their targets.
Between 2010 and 2013, the number of new infections among adults only declined from 2.1 million to 1.9 million, 800 000 short of the 50% reduction that the world had committed itself to achieving by 2015.
Limited success in this area is largely owing to the fact that our current framing means we unavoidably end up contrasting HIV treatment with broader prevention. No formulation that pits preventing new infections against treatment will get traction, and it makes little scientific sense.
Understanding the dynamics of the HIV epidemic in the unique contexts of each country (down to the regional, district, and county level), and choosing the appropriate interventions for the right people in the right places, needs to remain the guiding principle. We need strategies that make sense of meeting the complex needs of people in the diversity of their daily lives.
A new framing that looks from the perspective of the person at risk, of each of us, might help unify and re-energise our approach. In some cultures this might explicitly mean each of us, as individuals, taking ownership and thinking through what actions we each need to take. In others, this might be more of a collective "me" that is based on shared actions among family or community groups.
A framing that links together prevention and treatment, and that truly starts from a self or collective notion of "me," would call for each of us to:
• Demand HIV services that will help stop me getting infected by HIV; or, if I am infected, from getting ill or further transmitting the virus; or, if I am ill, from dying of an AIDS related cause. We have not succeeded in mobilising demand for many proven interventions, whether condoms, circumcision, pre-exposure prophylaxis (PrEP), HIV testing, care, or early antiretroviral treatment. Stigma, violence, criminalisation, risk perception, gender inequality, and sex negative messaging in environments that lack a positive promotion of sexuality are key factors limiting demand—and they are common to HIV testing, treatment, and prevention. The interventions we need to turn this around are also common.
• Access HIV services. Act on the knowledge of what and where services are available and access them. Where demand is strong, delivery barriers are getting in the way of access. We have made enormous progress in delivering HIV testing and antiretroviral therapy through clinical facilities; this has saved many lives. So too have innovations that have enabled those communities most vulnerable to contracting HIV to act as leaders and implementers in the provision of prevention and treatment services through peer outreach and support. Scaling services up to have treatment not just save lives, but stop new infections, will require a delivery model that reaches out into the community, where we have failed so far at delivering the quality HIV services that will stop new infections.
• Use consistently. Consistent use (adherence) of whatever works for me to protect me from getting infected, from getting ill, or from infecting others. We have plenty of studies to show that adherence is as critical for PrEP, or to achieve viral suppression, as it is for condoms. Investments and mechanisms to strengthen consistent use—such as peer support and mobile technologies—will work across testing, treatment, and prevention.
The Global Fund, UNAIDS, and a number of other major global health players are currently all in the process of designing their post 2015 strategies. Framing both the narrative and the investments around mobilising demand, service provision, and adherence will drive optimum scale-up of interventions aimed at stopping new HIV infections, stopping AIDS related deaths, and stopping stigma and discrimination. These need to be linked. Tracks will continue to converge in the future as further treatment scale-up will require more patient centred, community delivery mechanisms and clinics will have a growing prevention agenda (PrEP and circumcision) to deliver. The sooner we recognise this, the more likely that our strategies will succeed.
Alvaro Bermejo is executive director of the International HIV/AIDS Alliance, a unique alliance of national civil society organisations dedicated to ending AIDS through community action.
Competing interests: None declared.