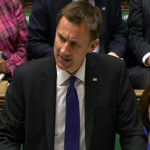 If you were in the same room as health secretary Jeremy Hunt, Labour shadow health secretary Andy Burnham, Liberal Democrat health spokesman Norman Lamb, and UKIP's Louise Bours, what would you ask them? Now is your chance.
 The BMJ is co-hosting a live health hustings from 11am on 21 April.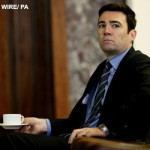 If you're in town on that day we have a few spare tickets. Email rcoombes@bmj.com for more details. The event will be chaired by Sarah Montague, a presenter on BBC Radio 4's Today programme.
Alternatively post your question below, and log on to www.healthdebate.net next week to watch the live webcast to find out if we were able to include it.
We will be live blogging from the event, and there will be a follow-up round table discussion, which will appear as a podcast on The BMJ website at a later date, along with news and feature coverage.
The following organisations are hosting the event alongside The BMJ: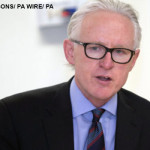 The debate website provides more detail: "The future of health and social care looks to be a defining issue in the forthcoming UK general election.
"The NHS remains a totemic issue for voters, recently rising to the top of their list of priorities as the election approaches. Social care has been subject to deep public spending cuts, raising concerns about the sustainability of services in the future.
"Whoever wins the next election will need to grapple with providing joined up health and social care services in an era of continued austerity."
David Payne is digital editor, and readers' editor, The BMJ.