Blog: The aviation industry needs to address human factors in flight safety
"Has the airline industry's approach to safety been skewed towards the mechanical, technical, and engineering aspects of the aircraft rather than the human factors important to flying?" asks Kallur Suresh, a consultant psychiatrist at North Essex Partnership University NHS Foundation Trust, after speculation surrounding the cause of last week's Germanwings plane crash.
That patient safety can benefit from the practice of the aviation industry has been discussed at length, but can aviation learn something from medicine?
"Pilots also need to undergo regular physical assessments if they are to keep their flying licence. But there are no mandated regular mental health assessments, apart from screening for alcohol and drug problems," says Suresh, calling for a revalidation-type system for pilots.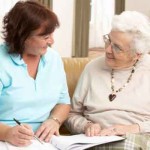 Feature: The health coaches from Dunkin' Donuts
"It is very countercultural that someone from, say, Dunkin' Donuts [a fast food outlet] can transform healthcare . . . Our healthcare services have become centred around a series of transactions, when what we need to do is base them around relationships," says the chief executive of Iora Health, which explores novel models of peer to peer coaching.
Health coaching, broadly defined as "helping patients to help themselves," is increasingly seen as an answer to the ever pressing question of how to make healthcare more effective without spending more, throughout the United States, and more recently in Europe, writes Sophie Arie in this feature.
In many cases, nurses and community health workers have been trained to provide this support, usually by telephone. But the idea of people with no medical expertise working alongside health professionals to get to know the people behind the illness is gaining credence, Arie finds.
Personal View: Automated alerts for acute kidney injury warrant caution

"With the exception of the small percentage of cases with primary kidney disease, AKI [acute kidney injury] is essentially a marker of severity of illness. . . Any rise in creatinine means the patient is ill," Colin H Jones, consultant physician at York Teaching Hosital NHS Foundation Trust, wrote in a rapid response over the weekend.
Jones was responding to Simon Sawhney's worries that the changes in creatinine concentration that indicate AKI are arbitrary."The main advantage of the alert system is that it should draw somebody's attention to the fact that the patient is ill and lead them to address any reversible factors and treat the underlying cause," says Jones.
From the archive: A seven day NHS?
Prime Minister David Cameron has now promised a "seven day NHS" if his party wins the imminent general election. Read the recent Personal View by John A Ford, doctoral research fellow at Norwich Medical School: "Extending opening hours in general practice won't improve access for patients most in need" and the Head to Head, "Should the NHS work at weekends as it does in the week?" by Bruce Keogh, the NHS's medical director, and Paul Flynn, chairman of the BMA's consultants' committee.
Let us know what you think about this issue or any other by sending us a rapid response. We republish the most interesting and useful as formal letters to the editor.
Richard Hurley is the deputy magazine editor, The BMJ.
Follow me on Twitter, @rich_hurley