• Sudden cardiac death is the main cause of medical death in athletes. Despite the fact that many cases of sudden cardiac death in athletes aged less than 35 are caused by an underlying genetic heart disorder, our most recent clinical review highlights that in up to half of the cases of sudden cardiac death, no structural heart anomalies are found in the post-mortem examination.
• Myocardial infarction survivor and health activist Carolyn Thomas explains in a recent blog why she is not convinced that the new NHS heart disease risk calculator is reliable. She had a myocardial infarction caused by occlusion of the left anterior descending coronary artery in her 50s, yet after completing all the fields of the risk calculator just as she would have done seven years ago, she was told she could "expect to live to age 83 without a heart attack or stroke" according to the calculator.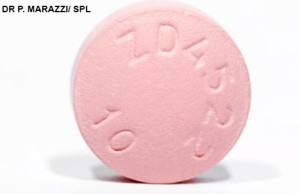 • Rosuvastatin was the most prescribed brand name drug in the United States last year.
However, in a recent feature, Sidney Wolfe argues that the drug should be removed from the market since the evidence base regarding its health benefits is doubtful, with increasing evidence that rosuvastatin has a higher risk of causing serious adverse effects.
• In a recent analysis paper, Brian Alper and colleagues question the evidence behind many recommendations to use alteplase in ischaemic stroke more than three hours after stroke onset. They call for the recommendations to use alteplase between three and 4.5 hours after stroke onset to be re-evaluated because of concerns around increased mortality with uncertain benefit.
• In his latest journal review, Richard Lehman highlights two trials, published in the New England Journal of Medicine, on endovascular therapy for ischaemic stroke with perfusion imaging. They seem to represent a major breakthrough in stroke treatment, since patients selected via CT angiography or CT perfusion imaging could have a 2.6 fold better chance of a good neurological outcome if treated initially with alteplase and then with a reperfusion procedure within 60-90 minutes.
Tiago Villanueva is assistant editor, The BMJ.