A combination of old drugs is not inferior to biologics for rheumatoid arthritis
• Tumor necrosis factor inhibitors are safe and effective therapies for patients with rheumatoid arthritis resistant to methotrexate and other disease modifying drugs, but they are very expensive.
The BMJ Today reports the results of an open label pragmatic trial—the TACIT trial—that compared the impact on disability at 12 months of a TNF based strategy (as recommended by the National Institute for Health and Care Excellence) versus a combined disease modifying drug strategy, which includes methotrexate. In this study, the combination of older drugs was non-inferior to the biologic agents.
In a related editorial, Pierre Miossec concludes that the TACIT trial "gives fresh hope to more patients around the world that they can achieve equal or better disease control with combinations of established, low cost, and easy to produce alternatives [to the more expensive newer biologics]."
Methotrexate use and risk of lung disease
•
In addition to rheumatoid arthritis, methotrexate is used to treat several inflammatory diseases. Several observational studies suggest that methotrexate is associated with serious lung toxicity. It is reassuring to read then—in a meta-analysis of RCTs of methotrexate for psoriasis, psoriatic arthritis, or inflammatory bowel disease published on thebmj.com—that methotrexate was not associated with an increased risk of pulmonary disease among patients enrolled in these trials.
The authors caution us that limitations of the included studies, including the fact that patients in RCTs may not be representative of the general population, mean that a small clinical deleterious effect could not be excluded.
Treatments for trigeminal neuralgia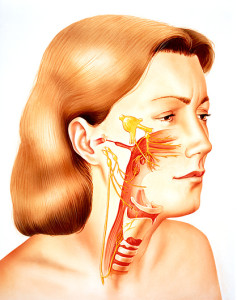 • Trigeminal neuralgia is a painful condition that leads to depression, malnutrition, and a severely diminished quality of life. The BMJ has published a summary of BMJ Clinical Evidence that reviews different treatment strategies currently in use. There is solid evidence to support the use of carbamazepine, oxcarbazapine, and—in patients with coexisting multiple sclerosis—baclofen.
There is insufficient data to recommend the use of lamotrigine and gabapentin. Several invasive techniques are also available (microvascular decompression, stereotactic radiosurgery, radiofrequency thermocoagulation, glycerol rhisolysis, and balloon compression), but there is limited evidence regarding the effectiveness and safety of these procedures; patients and clinicians need to engage in informed shared decision making before proceeding with any of them.
José G. Merino, US clinical research editor, The BMJ.