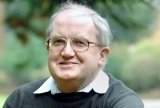 NEJM 26 February 2015 Vol 372
803 It's hard to imagine a world without chocolate, potatoes, tomatoes, avocados, sweet peppers, and chilli peppers. Since the 16th century, one or more of these excellent South American foods has become a characteristic ingredient of almost every national cuisine from Northern Europe to Thailand. The peanut or tlalcacahuatl was an equally ancient item of the Mesoamerican diet, but it only started being widely fed to humans rather than livestock in the last 80 years, after it was taken up in the USA in the 1930s. Arachis hypogaea, the modern cultivar, seems to have originated in Paraguay but is now most heavily produced in China. It is an insipid product of no culinary merit, but people seem keen to feed it to their children. If they are to do this, then the sooner they start the better. Babies aged 4-11 months who were skin-prick negative to peanuts remained so in 98% of cases at the age of 5 if they were fed peanuts right away, whereas if peanuts were avoided altogether, 13.7% of the kids were allergic at 5. In initially skin-prick positive group, avoiders ended up allergic in 35% of cases compared with 11% who started peanut eating in their first year. So peanut consumption by humans should either cease, or begin in infancy.
825 With a muzzy head owing to a virus, I decided to tackle the comparative epidemiology of Clostridium difficile infection in the USA and in England and Wales. This proved as unwise as I thought it might be. Extrapolating from 10 surveillance sites in the USA, this paper estimates that there were 453 000 C diff infections in 2011, and of these, about 29 000 were fatal. To me, that gives a crude case fatality rate of one per 15.6 cases. In England, returns from clinical commissioning groups in 2011 gave a total number of C diff infections of 19 144, and in the same year there were 2053 C diff attributed deaths in England and Wales. Correcting for the Welsh deaths, that gives a case fatality rate of about one in 9.3. That means that our rate of C diff infection per capita is less than a quarter of that in the USA, but people here are considerably more likely to die from their infection. I'm not sure I really believe this. Anyway, the British figures are going down nicely. And with stool transplantation, should anyone now be dying from C diff?
855 One of Jack Wennberg's four pillars of health reform is: "Establishing informed patient choice as the ethical and legal standard for decisions surrounding elective surgeries, drugs, tests, and procedures, and care at the end of life." In the review here, a non-medic looks at the Enduring and Emerging Challenges of Informed Consent. If you can get hold of it, it's worth reading for the multiplicity of challenges that it presents. As far as long term treatment is concerned, I'm entirely with Jack (and with John Yudkin, who has proposed this separately)—nobody should take any drug without signing to say they have been informed about its long term harms and benefits. Screening and investigations are even more problematic. Take the case of whole genome analysis. Here there is absolute certainty of uncertainty about the meaning of the results. So I would propose that it should be the subject of a complete moratorium (except for research purposes) until at least most of that uncertainty has been resolved. A minimum period of 100 years suggests itself.
JAMA 24 February 2015 Vol 313
805 It's taken a curiously long time for anyone to be worried about the cardiovascular harms of non-steroidal anti-inflammatory drugs. I can remember first discovering that diclofenac carried a bigger cardiovascular risk than cigarettes about 15 years ago, and finding it hard to believe; then along came the rofecoxib (Vioxx) affair, which revealed that pharma companies had long been aware of the problem but had succeeded in sweeping it under the carpet. A new observational study from Denmark raises the question of whether anyone with known cardiovascular disease should ever be prescribed a NSAID other than low dose aspirin. They looked at the entire post myocardial infarction population. "The multivariate adjusted Cox regression analysis found increased risk of bleeding with NSAID treatment compared with no NSAID treatment (hazard ratio, 2.02), and the cardiovascular risk was also increased (hazard ratio, 1.40). An increased risk of bleeding and cardiovascular events was evident with concomitant use of NSAIDs, regardless of antithrombotic treatment, types of NSAIDs, or duration of use."
JAMA Intern Med February 2015 Vol 175
OL Putting up with symptoms is bad enough if you know they are going to go away. But nearly all women go through a period of hormone induced symptoms, which go on for several years and in about half of them last for more than seven years. No wonder the actual length of the menopause has been understated ever since the problem became mentionable a century or so ago. In 3302 menopausal American women enrolled in the Study of Women's Health Across the Nation (SWAN), "Frequent vasomotor symptoms lasted more than seven years during the menopausal transition for more than half of the women and persisted for 4.5 years after the final menstrual period."
OL In the course of world history, many cultures have developed methods of hot bathing, but none so ardently as the Finns, who regard sauna bathing with national pride. I am not really sure from the description in Wikipedia that sauna bathing is really a form of bathing at all: it sounds more like just sweating profusely, naked in an overheated room. I fear I shall probably die without ever trying it, and die sooner as a result. Back in the 1980s, a cohort of 2315 middle aged men was recruited in eastern Finland. A total of 601, 1513, and 201 participants reported having a sauna bathing session one time per week, two to three times per week, and four to seven times per week, respectively. Disturbingly, that comes to 2315, meaning that not a single one of these Finns escaped the heated room. Now the results: "After adjustment for cardiovascular disease risk factors, compared with men with one sauna bathing session per week, the hazard ratio of sudden cardiac death was 0.78 (95% CI, 0.57-1.07) for two to three sauna bathing sessions per week and 0.37 (95% CI, 0.18-0.75) for four to seven sauna bathing sessions per week (P for trend = .005). Similar associations were found with CHD, CVD, and all cause mortality (P for trend ≤.005)." Golly. If you spent enough time sweating in one of these rooms, you would probably become immortal.
Lancet 28 February 2015 Vol 385
775 If you want to make a lot of money out of a product, you talk it up. So most weeks I have to point out the hype in an industry funded trial of a new drug or device. And equally, if you put lots of effort and good intentions into a complex intervention that you believe should work, you talk it up. So most weeks I have to point out the hype in a non-industry funded trial of a novel system of care. Here, the main part of the intervention was a cardiac nurse who visited patients 7-14 days after a hospital admission related to atrial fibrillation without heart failure. "The nurse used the GARDIAN (green, amber, red delineation of risk and need) method to assess every individual's holistic circumstances [sic] and ability to self-care, to delineate their management according to clinical status and expert guidelines." Result in the text: "No difference between the SAFETY intervention and standard management was discernible for readmissions for atrial fibrillation, cardioversions, a fall, bleeding events, acute coronary syndrome, and cerebrovascular events. Fewer admissions for de-novo heart failure were noted in patients allocated to the SAFETY intervention group compared with those assigned to standard management (18 [11%] vs 28 [17%]; p=0•115)." So this was an essentially negative study except for the difference in a single one of seven endpoints. The conclusion of the abstract puts it like this: "A post-discharge management programme specific to atrial fibrillation was associated with proportionately more days alive and out of hospital (but not prolonged event free survival) relative to standard management." Er, um, why conflate "alive" and "out of hospital" and then take out event free survival? Why not just say that a few more people in the usual care group got admitted with heart failure? I suspect that it was because this was not a prespecified secondary outcome. And if you look at the event free survival chart (Fig 2) you'll see that for the first two years of the trial, people receiving usual care actually did better.
785 It's all cardiology in this week's Lancet. Boston Scientific make implantable cardioverter-defibrillators and helped to fund a study, which compared testing them in patients by inducing ventricular fibrillation with not testing them in this shocking way. It made no difference to improving efficacy or preventing arrhythmic death.
792 Next: a systematic review and meta-analysis confirming that extended duration dual antiplatelet therapy is not associated with a difference in the risk of all cause, cardiovascular, or non-cardiovascular death compared with aspirin alone or short duration dual antiplatelet therapy.
812 And now for Eugene Braunwald's Lancet lecture: "The war against heart failure." Ouch. That sounds awfully like Richard Nixon's war on cancer. My usual lecture on heart failure is called "Hating heart failure," but fiercely as I hate the condition and its label, that is no declaration of war. Braunwald is sensible enough to admit that heart failure is quite often the price of success in keeping more people alive longer with damaged hearts. It is a mode of death. And while fighting death at all costs may be appropriate in younger people, there comes an age when it is better to accept it as inevitable and concentrate on reducing its distress. War is nothing but the unleashing of massive evil in the hope of eventually outweighing it with long term benefit: in which it rarely succeeds. Fortunately, the weapons against heart failure are not especially evil, but they are often badly deployed. Patients are often the victims of friendly fire. Soon there may be more weapons, offering more opportunities for futility and harm as well as success. They will tinker with myocyte function at the level of the calcium transfer gene, perhaps: in an echo of the Lord of the Rings, we may soon call up the antagomirs (sons of Faramir and Boromir?); and unfazed by more than a decade of failure, Braunwald still believes that stem cells will one day be taken off the shelf and used to regenerate myocardium. I hope so: but in the meantime, millions of old people with a high disease burden will seek relief from what they know is an in inevitable slide towards death. Their war is over. How can we help them to die less awfully?
The BMJ 28 February 2015 Vol 350
If you are unfortunate enough to break your hip in Sweden, it's better to stay in hospital for at least 10 days. Shorter stays there are associated with higher short term mortality.
If you are unfortunate enough to practise medicine in the United States, you are less likely to divorce than if you had most other jobs.
If you are unfortunate enough to have irritable bowel syndrome in the UK, the National Institute for Health and Care Excellence can offer you a choice of ineffective treatments with a poor evidence base.
Plant of the Week: Clematis cirrhosa var. balearica
Although this lovely plant comes from Spanish territory, we never saw it while we were in Spain for the last three weeks, but on our return we were very happy to admire it flowering up an ugly electricity cable pole in the front garden. With snowdrops, hellebores, and primroses, it is a sure marker for the beginning of garden joys.
The varieties of this evergreen clematis on sale in England seem hardy enough, though we did once lose a small plant. Plant it where the nodding cream flowers, freckled with maroon, can look down on you. Once it has done with cheering the month of March, it remains valuable for its dark green deeply cut foliage. It grows to three to four metres and doesn't get the wilt.