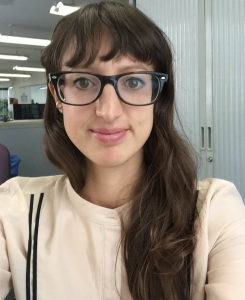 'Twas the Monday before Christmas and all through BMA house,
Not an editor was typing, nor clicking a mouse.
The Christmas issue already hung on the website with care,
In hopes festive doctors soon would look there.
And a feast of Yuletide delights awaits you. So . . .
Banish all thoughts of diets until January and instead spare a thought for the doctors working hard this Christmas. While the rest of us are tucking into our third helping of Christmas pudding and mulled wine, they might be facing the prospect of a Brussel sprout-free festive shift.
A "quick and dirty" survey of acute hospitals across the UK found that only 64% of hospitals were serving Christmas dinner for staff. Is it fair that our colleagues north of Birmingham are even less likely to get their hands on a turkey dinner? Oh no it isn't! Post code lottery, I hear you ask? Oh yes it is!
Talking of "quick and dirty," there is no risk of going hungry in Las Vegas this Christmas, where the infamous Heart Attack Grill fast food restaurant serves up the "quadruple bypass burger"—a Guinness world record winner for the most calorific burger, at 9982 kilocalories. If anything's going to make you feel less guilty about that extra roast potato . . . In Against the Odds in Las Vegas, Krishna Chinthapalli explores why Sin City ranks poorly for health, addressing issues from the shortage of doctors to the perception that the city is only about vice.
A more feel good festive food fable comes from the Secret Lives of the Bastion Bakers, with their glad tidings message of "Make Bread Not War." While The Great British Bake Off has begun to resemble a field of combat (complete with the military tactics of sabotage), Lieutenant Colonel Arul and his colleagues explain how, in the real theatre of war at Camp Bastion, baking and bread making became a community pastime that boosted morale and encouraged cross cultural relations. "Yeast breathes life into dough, as military doctors breathe life into their patients, so perhaps it's no surprise that baking combined with medicine".
If you're looking for dietary advice come January in the traditional, post-Christmas "detox," then perhaps it's best to avoid the telly. In a podcast to accompany their research article, Christina Korownyk and colleagues ask: "Can you trust the advice of TV doctors?" The answer, it seems, is no. Or maybe only half the time. They found that only 54% of the health recommendations they observed on The Doctor Oz Show and The Doctors were evidence based (defined rather loosely as supported by a case study or better evidence). Thirty nine per cent of the time on The Dr Oz Show these recommendations were pertaining to dietary advice. Given that "American citizens spend an average of over five hours a day watching television," are we missing an opportunity to deliver the right evidence based health messages?
A junior doctor and her team make their own recommendations for improving the quality of hospital training, with the suggested addition of some "forgotten common competencies." "The coffee run" competencies (including "recognizes need for a high caffeine level to get through the day") will certainly come in handy over the festive period—perhaps the addition of an "ability to source mince pies stat" DOPS might be appropriate? Given that in our technologically advancing world the NHS is still one of the largest international consumers of facsimile machines, the "sending a fax" competency is long overdue. Christmas cracker question: when was the age of the fax? Answer: It's behind you!
Finally, on a more serious note, medical professionals have a long tradition of helping those in need during times of crisis. "Righteous Among the Nations: doctors and medical students" describes the remarkable efforts of doctors in the resistance during World War II.
At The BMJ, we are incredibly grateful for the amazing generosity shown so far by donations to Médecins Sans Frontières for our Christmas charity appeal this year. Please help us raise more to support MSF bring emergency medical care to those people living in the world's danger zones.
Merry Christmas!
Kate Adlington is a clinical fellow at The BMJ. Follow Kate on Twitter @kateadlington
Competing interests: I have read and understood BMJ policy on declaration of interests and declare the following interests: None.