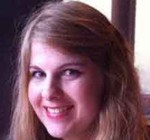 Yesterday, an investigation from The BMJ was making headlines everywhere from the BBC and the Financial Times, to Rochdale Online. This investigation, the latest by The BMJ's news reporter Gareth Iacobucci, found that since the Health and Social Care Act came into force in April 2013, a third of NHS contracts have gone to private sector providers.
One of the infographics designed for the investigation is below and tells the story more engagingly (albeit blurrily, until you click to enlarge) than I can. Essentially, of 3494 contracts awarded by 182 clinical commissioning groups (CCGs) in England between April 2013 and August 2014—and disclosed to The BMJ under the Freedom of Information Act—non-NHS providers secured 45% of contracts, with 33% going to the private sector, and the rest going to voluntary and social enterprise sector providers, as well as other types of provider.
For some, this would seem to be confirmation of earlier fears that the Health and Social Care Act would usher in an era of greater privatisation under the banner of increasing market competition. In an interview with research fellow Lucy Reynolds, published in March 2013 and one of the most read articles of that year on thebmj.com, she prophesied that, "We're not going to have a big bang privatisation for the NHS. We're going to have a very quiet one."
This idea of privatisation by stealth chimes with comments by Clive Peedell, a consultant oncologist in Middlesbrough and co-leader of the National Health Action Party, in the investigation. He says, "It's not happening overnight. It's more palatable for the parties to say, 'We're not privatising,' but clearly that is the long term goal of what's happening."
The government haven't kept quiet in the wake of the investigation, with the BBC story quoting a Department of Health spokesperson, who says the data presented are misleading. They add that: "Official NHS accounts show that use of the private sector amounts to only six pence in every pound the NHS spends, slowing the rate of increase to just one penny since May 2010."
But the opposition haven't waited to pounce on these figures, with shadow health secretary Andy Burnham joining the fray: "These figures blow apart Jeremy Hunt's claim that 'NHS privatisation isn't happening.' It is happening and it is happening on his watch."
If all the financial claims and counter claims and political point scoring have wearied you, then take heart from the soon to be published BMJ Christmas articles. Decking the pages of The BMJ with festive cheer and tongue in cheek studies, the first batch of this year's articles are due online tonight, and contain both the tale of a GP appointment system inspired by 11th century King Canute and a research paper that supports the theory that men are idiots.
Kelly Brendel is assistant web editor, The BMJ.