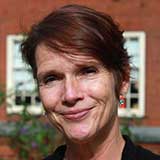 Self prescribing among doctors is legal and commonplace, but its potential problems have been recognised for many years, and regulators are increasingly taking a dim view, writes BMJ Careers editor Tom Moberly in a feature. He reviews the concerns of self prescribing as reflected in guidance from medical authorities around the world, advising doctors against such practice.
Official data are scarce, but the feature concludes with a poignant quote from one of the interviewees: "Often times . . . [doctors] don't always recognise the consequences until something bad happens . . . and that's a bad time to learn."
Clinical pharmacologist Jeffrey Aronson used to write a wonderful occasional series of fillers in The BMJ, entitled "When I use a word," an editor's (or at least this editor's) delight, in which he shared his observations on usage and spellings, neologisms, Cockney rhyming slang, and other subtleties of the English language (UK and US).
In this blog, he celebrates 50 years of the Yellow Card scheme, which, in its own words, "helps to monitor the safety of all healthcare products in the UK, to ensure they are acceptably safe for patients and those that use them." The scheme collects reports for all medicines including vaccines, blood factors and immunoglobulins, herbal medicines and homeopathic remedies, and all medical devices available on the UK market.
As an invited participant in a symposium, Jeffrey reflects on the scheme's benefits—and looks forward to its next 50 years.
While I am on the topic of editors' delights, Richard Lehman's weekly review of the general medical journals should not go unmentioned—in addition to his witty critiques of journal articles, he likes to write about plants and fungi or add the occasional poem. This week he has included a lovely sounding recipe for fish ("A Brill Recipe" indeed), which seems remarkably simple and effective and is probably just the ticket in this busy pre-Christmas period.
Birte Twisselmann is web editor and obituaries editor, The BMJ.