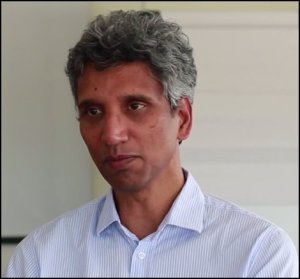 It's increasingly recognised that empowering people to take a greater role in managing their healthcare is beneficial for both patients and healthcare professionals, especially for those living with long term conditions. Evidence shows that many people enjoy taking an active role in their treatment, and that doing so can lead to better outcomes and improved quality of life.
Take the example of people living with kidney disease, 20 000 of whom receive dialysis in the UK each year. Kidney dialysis is an essential but demanding procedure, which removes waste and excess fluid from the blood. It usually takes three to four hours at a time, three times a week.
Because of the nature of the treatment, it can disrupt every aspect of a person's life and have a major impact on their wellbeing. Historically, there has been little opportunity for individuals to play an active part in their care, leading to patients experiencing treatment as inflexible, demotivating, and disempowering.
This was a recurring problem we recognised at our dialysis units at York Teaching Hospitals. We saw people who we knew were capable of taking care of themselves, but who had to depend on dialysis staff to receive care.
The resounding question for us was: how can we make dialysis care more person centred in approach and delivery?
In 2010, and with the support of the Health Foundation, we introduced a programme of shared care for haemodialysis patients across the Yorkshire and the Humber region. This was one of the first programmes of its kind in the UK, and sought to help people take more control over their care, creating a new type of relationship between patients and healthcare professionals.
In practice, the shared care programme meant nurses and other healthcare professionals offering support to patients to help them independently perform routine aspects of their dialysis treatment, which they would previously have not been in control of. So, for example, measuring their weight, taking their blood pressure, and inserting needles as part of setting up and connecting themselves to their own individual dialysis machines.
The results were striking. The moment we started helping people to do their own tasks and engage with professionals—working in partnership to plan and administer their own care—their experiences suddenly got much better.
Patients reported greater control over their illness, an increase in confidence, and they felt more able to ask questions about their treatment. Staff reported an increase in job satisfaction and greater respect for patients. Giving patients more control to handle their own care in turn allowed healthcare professionals to spend more time with patients who needed more support, or who were not able to participate in the shared care programme.
Since the initial success in the Yorkshire and the Humber region, we have made resources publically available, and the shared haemodialysis care programme has been adopted by many units across the UK, including in Bristol, Wolverhampton, London, Liverpool, and Sunderland.
We have also gone on to develop dedicated self-care units in holiday locations, such as Whitby, to help patients administer their own care while on holiday and without needing to visit a hospital. We've even helped equip patients with dialysis machines at home, which has been transformative for many.
This model of person centred care is an example of what can be achieved through a commitment to help develop an equal partnership with patients, and through giving them the choice to take a more independent role in managing their healthcare and leading the planning of their treatment.
One of the long term ambitions is to conduct an economic evaluation of the project, with more robust evidence of the improved wellbeing outcomes of helping patients access shared and self-care, as well as the cost benefits.
The prospects of making healthcare delivery more person centred across a diverse range of conditions are exciting, and will undoubtedly bring benefits for patients and healthcare professionals across the UK.
What's clear is that empowering patients is a must for a sustainable and progressive healthcare model.
Paul Laboi is a consultant nephrologist, York Teaching Hospitals.
I declare that I have read and understood BMJ policy on declaration of interests and I have no relevant interests to declare.