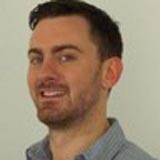 "Misinformation and conflicting messages have led to panic about contagion among the public," writes The BMJ's US clinical research editor, José G Merino, in our latest editorial on Ebola, which considers the response to the outbreak in the United States.
Four cases in the country, he writes, have "led to overreaction and unjustified fear . . . driven by misinformation, lack of scientific evidence, and demagoguery."
He says the issue has become politicised and gives some examples of heavy handedness in unnecessary restrictions on individuals' movements that are not based in scientific evidence about the risk of spread of infection. For example, nine states are quarantining most health workers coming from west Africa, contrary to advice from the Centers for Disease Control and Prevention.
He continues, "Despite the exhortation of infectious disease experts, physician organizations, UN agencies, and international aid groups who oppose quarantine measures because they hamper the efforts to contain the epidemic in Africa and will be ineffective to prevent the spread to the US, a recent NBC/Wall Street Journal poll found that three quarters of Americans favor mandatory quarantine for returning care workers."
He concludes that all this shows that "the country was unprepared to meet the challenge of an emerging infectious threat," but finds hope in revised guidance from the CDC on identifying and isolating patients with highly infectious diseases and on the use of protective equipment.
"In addition, federal and state governments have identified specialized hospitals with containment units that may safely treat patients with Ebola and other highly infectious conditions," he writes.
See all our articles and multimedia on Ebola, and let us know what you think by sending a rapid response. We republish the most interesting and useful as formal letters to the editor.
Meanwhile, in the United Kingdom, our fearless weekly columnist, the Glasgow GP Margaret McCartney, is having a dig at England's chief medical officer, Sally Davies, and Simon Stevens, chief executive of NHS England, who have criticised doctors who are overweight and suggested they join a gym.
"The NHS can be a toxic environment. Shift working is a risk factor for obesity, and less than a third of doctors working them manage regular meals. Meanwhile, fast food franchises selling energy dense foods have gained a firm foothold in NHS hospitals," McCartney writes in their defence.
"Healthcare staff are patients too," she writes, pleading for tolerance. "Those of us who have gained, lost, gained, lost, and gained weight again are only too aware of our failings."
And in our latest head to head debate our experts consider whether advising patients to maintain a stiff upper lip is healthier than encouraging emotional openness. The authors will be taking part in a live debate in London tomorrow. Let us know what you think by sending a rapid response and by voting in our poll.
Richard Hurley, deputy magazine editor, The BMJ. You can follow him on Twitter @rich_hurley.