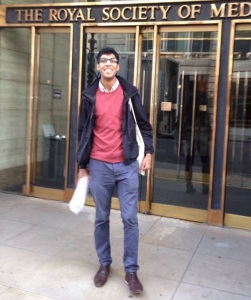 Alcohol is a historical part of British culture, and pubs remain central to communities across the country. Yet the same liquor is also responsible for filling A&E departments; absorbing police time; and adversely affecting millions through dependency, addiction, social problems, and disease. Too much of the current discourse on alcohol policy overlooks this spectrum and continues to draw on the simplistic narrative of "moderation" versus "excess," which poorly delineates the variety of drinkers and their motives for doing so. This is a complex problem; it is not simply a question of how much are we drinking, but where, why, and when?
Alcohol consumption has been civilised: moonshine is history, which means there's no dodgy dealings on street corners and alcohol advertising pervades the public sphere. The policy of containment seen here, and shared across soft drinks and fast food, has allowed these industries (whose products contribute to the epidemic of non-communicable disease) to dominate every common space from social media to the Olympics Park, and even major health programmes. By allowing advertisers to repeatedly cast "the nation's favourite pastime" in a glamorous light, the realities of alcohol related problems are successfully overlooked.
As a consequence, the driving forces at the heart of our alcohol centred culture go unchallenged. Political discourse around alcoholism and the health impacts of alcohol continue to be characterised in economic terms, rather than broader medical and societal ones. This has nurtured an atmosphere in which minimal alcohol pricing legislation, even though backed by compelling evidence, can be shelved in favour of a ban on below cost selling, which has substantially less effect upon reducing alcohol related harm; leaving the medical profession to deal with the entrails of a missed opportunity.
In general practice alcohol advice falls more broadly under the category of lifestyle advice, from which many afflictions, such as smoking, alcohol, and obesity, are often tackled in unison. There is increasing expectation for doctors to give lifestyle advice, but there are few signs that these efforts are sufficient. The unprecedented pressure on GPs' time and increased political interference are certainly not helping, but the story is undoubtedly more complex.
Among the myriad of reasons, one point worth addressing is whether patients really see their doctor as the best person to give them this lifestyle advice (after all, in a society in which "an alcoholic: one who drinks more than their doctor" is the prevailing adage, is the medical profession really the best suited to lead national efforts?). GPs are now at the helm of non-communicable disease control, but getting the important messages across is immensely difficult to do in a non-judgmental manner: lose weight, drink less, exercise more, stop smoking. All ultimately didactic themes that people already know, yet are resistant to addressing. Behavioural change is notoriously difficult, and all stakeholders have an important role.
A major shift is required in undergraduate and postgraduate medical education. Tackling the paradigm in which non-communicable diseases and alcohol related problems flourish will require public health to be recognised as core to the modern doctor's duties. Additionally, all healthcare staff should be encouraged to better look after their own health (as outlined in the recent Five Year Forward View); this is a multi-stakeholder process, including healthier workplaces and better active transport links, as well as increased personal responsibility for health.
Across society we must unequivocally acknowledge that Britain has a drinking problem. Politicians must be empowered to lay more value in individual wellbeing and less in economic returns, encouraging national debate on the ubiquitous presence of alcohol in society.
These steps, among others, are central to tackling the negative impact of alcohol. This is not a cry for prohibition, but a call for the health impacts of alcohol and the industry behind it to be appropriately considered. A move away from the simplistic alcohol narrative towards one that recognises the complexity of the problem is essential. Strong advocacy from a well informed healthcare workforce and civil society can support government to enact bold policy measures that put the welfare of people before profits.
Anand Bhopal is a medical doctor and is currently doing a masters degree in philosophy, politics, and economics of health at University College London.
Competing interests: I have read and understood BMJ policy on declaration of interests and declare that I have no competing interests.