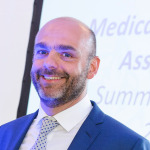 Next time you sneak a peek at an author's affiliations, ask yourself if they mattered to you. Do you pay more attention to a study from Harvard University in the United States or one from the University of Abuja in Nigeria?
Matthew Harris asks this question in a personal view, arguing that omitting the provenance of research in published reports might reduce bias when readers assess their use.
He describes one controversial experiment, when published scientific articles were resubmitted with fictitious names and institutions to the prestigious journals that had published them 18 months earlier.
Eight of the nine articles that made it through the review process were rejected—even though the research was identical, it mattered where it was conducted.
Can tuberculosis be eliminated in India by 2020? India's health minister Harsh Vardhan hopes so with the launch of a campaign called TB Mission 2020.
Santanu Das, consultant physician at the West Bengal Jeevanrekha Clinic told the BMJ that India would need to overcome many obstacles to beat the disease, including lack of awareness, poverty and illiteracy.
Madhukar Pai, associate director of the McGill International TB Centre in Montreal, Canada, said, "My biggest concern is whether the TB Mission 2020 will actually get the budget that is required for its success."
Is Liberia conquering the Ebola outbreak? Bruce Aylward, WHO assistant director general in charge of the operational response to Ebola, reports a "glimmer of hope" in the fight against the disease.
Is his optimism misplaced? Recent data showing a 25% drop in the number of reported cases is being investigated by the Liberian government to establish whether a real decline in numbers is responsible, or rather if more cases are going undetected.
Aylward warned of a possible "oscillating pattern" with the number of Ebola cases fluctuating as witnessed in Gueckedou in Guinea, adding that Guinea and Sierra Leone were still seeing an upward trend in the number of new cases and that it would be a "huge mistake" to assume the Ebola virus was being bought under control.
Australia has controversially shut its borders to citizens of Sierra Leone, Guinea, and Liberia and has attracted criticism from  Sierra Leone's information minister Alpha Kanu, who described the move as "discriminatory."
Meanwhile following United Nations secretary general Ban Ki Moon's appeal for 5000 more medical staff, the UK Disasters Emergency Committee has launched an appeal for Ebola. This marks the first time the committee has made an appeal for a disease outbreak. Find out more at bmj.com/ebola.
And finally, what can medicine learn from GP columnist Margaret McCartney's recent holiday in Sweden?
David Payne is digital editor, The BMJ, and readers' editor.
Katie Howl is a work experience student.