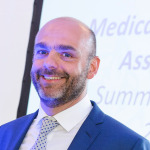 Many thanks to consultant psychiatrist Geoff Searle for providing the headline for today's BMJ Today, shamelessly stolen from his weekend rapid response to the essay about "flipping healthcare," published last week by US authors Maureen Bisognano and Dan Schummers.
Flipping, the authors argue, is the key to providing better care and lowering costs, shifting the power from hospital to community, from individual providers to care teams, and lowering costs in the process.
In times of challenge, they conclude, leaders often resort to asking their organisations to work harder, put in longer hours, or cut budgets, adding: "We owe more to our patients and communities."
"We owe them innovative ways to take advantage of the social gains in the sciences of medicine and nursing, in new technologies, and in new partnerships between patients and providers. Flipping healthcare can provide the way to better care and lower costs."
Give us a break, suggests Searle in his response: "Many of us who work in the NHS are, I suspect, now tired of the exhortations to innovate for the benefit of patients.
"The process has become political, utterly top down, and driven by central initiatives embodied in the corruption of the 'Quality Improvement Programmes' or QUIPs which are, we know, cuts in resources masquerading as improvements in patient care."
"The key mechanism operating in the NHS is—Success is Failure—because you are only allowed to change anything to save money—and if you do that effectively resource is immediately removed whilst expectations are maintained or raised . . . we are dragooned into implementing management driven saving plans masquerading as quality initiatives."
"I'd love to return to flipping but in the current NHS it's forbidden—just as it is in the US, where the innovative authors battle to introduce an approach that was natural to the NHS until very recently."
Flippin 'eck, says Ian Rubenstein, a GP in London, in his response to the same article. He says: "I've been a GP for the past 32 years. I and my colleagues have been practising patient centred, community based care since we entered general practice, together with other members of our practice team and wider teams of community nurse, physiotherapists, and health visitors."
"I've known many of my patients for three decades. Many of them tell me that I'm like a member of the family. They're always phoning me judging by the confetti of memo notes on my desk so I seem to be pretty accessible."
"And what GP doesn't take into account the wider social context of their patients, often having a good knowledge of local networks that can help our patients? Then I twigged. The article was penned by a couple of Americans."
"Someone ought to tell them that British GPs have been turning somersaults on behalf of their patients for years. Most of us are flipping well fed up that no one seems to understand or appreciate what we do."
Arguably, paying GPs in England £55 for each new dementia diagnosis is showing appreciation, of sorts. But the proposal seems to have backfired, at least if you believe the results of the current UK online poll on thebmj.com. As I write, 87% say no.
In his response, David Barer, a consultant geriatrician and stroke physician, urges the English NHS to spend the money instead on services and research.
He says: "The underlying causes of the blundering attempts to promote opportunistic screening in primary care, culminating in the tragic farce of bribing GPs to encourage 'early diagnosis' of dementia are a diagnostic puzzle."
"Is it just headline-grabbing politicians, who ignore the potential harms of screening, or victim-manipulating drug companies, who inflate the benefits of early treatment far beyond the evidence?"
He concludes: "Even if the policy is just a well meaning but misguided attempt to help dementia sufferers and their families, it sets the stage for a massive betrayal of public trust."
What does the UK's Alzheimer's Society make of the proposal? Jeremy Hughes, chief executive of the charity, says in his response: "It is for the NHS and the government to determine how doctors are paid for any of the work they do, and the Directed Enhanced Service payment related to dementia diagnosis is far from unique."
"The only interest Alzheimer's Society has is that people affected by dementia get a timely diagnosis. We diagnose other diseases. Why not this one?"
David Payne is digital editor, The BMJ, and readers' editor.