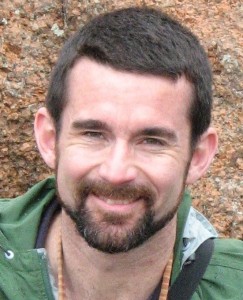 Recently I was staring at two dramatically different bits of "news" on my computer screen. Yet another story on the spreading Ebola outbreak was in one window, and the latest update on our practice's clinical performance metrics was in the next window. News of an out of control plague, juxtaposed with little red and green numbers telling me how well (or poorly?) I'm doing at "keeping" enough of my patients "in control" with their blood pressures, lipids, and the like.
There have been plenty of stories about the Ebola outbreak, and from the front lines, that have left me wanting to be able to "do something"—to be a part of helping address this tragedy. At the same time, discussion in the literature of overdiagnosis has left me wondering about the true value of our relentless, systematic pursuit of perfect compliance with medical guidelines. The relevance of fiddling over numbers seems to pale in comparison to a tragic epidemic, and I wonder some days if our extensive and numbers focused health systems serve anything besides themselves.
It does not take much reading, however, to realize that the problem with the Ebola outbreak is not just the high mortality rate of the disease, but also the overwhelming stress placed on healthcare systems that (despite best intentions) were just barely coping, and now are pushed beyond their limits. With Ebola, the lack of sufficient systems for care, treatment, and prevention is part of the fundamental problem.
That puts my frustration with nitpicking over diagnostic thresholds and rates of lipid or blood pressure control in a different light. The data coming at me about my patients is coming from just the sort of systematic approach to care that is sorely needed in the world's most hurting areas—including west Africa, where the Ebola virus is currently centered.
However, the tragedy of Ebola also helps put things in relative perspective. Having a system to coordinate and organize healthcare is obviously a blessing, but seeing the tragedy of Ebola helps highlight the reasons we are concerned with overdiagnosis and overtreatment. We need to be sure our systems are focusing on meaningful data and meaningful interventions, which will produce outcomes our patients care about, not just metrics that give us handy things to measure.
Right now I can't hop on a plane to west Africa to fight Ebola on the frontlines (though I can donate support to those who do). But I can work to be sure I'm doing the best job possible to focus our local healthcare system on providing care that will truly make a real difference to how my patients feel and how long they live.
William E Cayley Jr practises at the Augusta Family Medicine Clinic; teaches at the Eau Claire Family Medicine Residency; and is a professor at the University of Wisconsin, Department of Family Medicine.
Competing interests: I declare that I have read and understood the BMJ policy on declaration of interests and I have no relevant interests to declare.