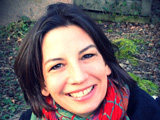 Gamification is a theory, not just a trend. It is the use of game mechanics to solve real world problems, and that includes those that originate in the body. If the word instils in you a sense of fear and dread—as it did in me—look no further than this Feature by Stephen Armstrong to feel confident about talking gamification with your colleagues.
Anxiety in children, adherence to cancer medication, physiotherapy exercises, Alzheimer's disease, schizophrenia, and obesity have all been targeted with specially designed games. Gamification's efficacy in medicine is largely unknown. But investment in research is growing.
Olivier Oullier, from Aix-Marseille University, is unequivocal in pointing out the benefits. "When kids don't concentrate in school we tend to rely on pharmacology," he argues. "But pills are not the only solution—cognitive brain therapy is as effective. The games industry is as big as the pharma industry and it can develop new games in months rather than the years it takes to develop new drugs. Developing new ways for kids to learn through gamification has to be better for society than another prescription for Ritalin."
Elsewhere on thebmj.com the latest State of the Art Review looks at urinary incontinence in women. The Clinical Review summarises the full range of treatment options from lifestyle changes and pelvic floor exercises through to drug therapy, intravesical onabotulinumtoxinA injections, slings, and meshes.
Urinary incontinence is common and expensive, in both human and economic terms. In the US it is estimated to cost $32bn a year. The treatment landscape has changed for many patients, say Lauren Wood and Jennifer Anger. An invaluable read.
Zosia Kmietowicz is a freelance journalist at The BMJ.