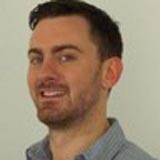 "Although the numbers are elusive, we know that drugs do injure and kill."
So reminds our new columnist, the US family physician David Loxterkamp and founding director of the Seaport Community Health Center in Maine. He had ordered a plethora of tests when his student son complained of debilitating lethargy, joint pain, night sweats,and nausea, but the results shed no illumination on the problem. Eventually, the son's acne treatment, minocycline, was implicated.
"In our small practice we have encountered respiratory failure from low dose methadone, liver failure from amoxicillin/clavulanic acid, severe pulmonary fibrosis from nitrofurantoin, and serotonin syndrome from a combination of cyclobenzaprine and venlafaxine—all in the past year. And these are just the cases we discovered," Loxtercamp warns.
Scaled up, these adverse drug reactions lead to considerable morbidity and mortality, and Loxtercamp mentions one study that found that 5% of hospital admissions were directly related to adverse events after taking the most commonly used and prescribed drugs: non-steroidal anti-inflammatory agents, diuretics, warfarin, angiotensin converting enzyme inhibitors, and β blockers.
As well as human willingness to take drugs, Loxtercamp identifies part of the problem as doctors' willingness to prescribe. "Even when we doubt that a drug will improve the patient's condition, it is easier to prescribe it than to disappoint the patient, or to educate him or her, or to review alternatives. Easier, as well, to start a drug than to stop it, which is why elderly Americans take an average of 14 drugs by the time they are 65 and 18 by the time they are 80, according to the Food and Drug Administration. With so many potential drug interactions, how can we even begin to assess the trade-offs of adding another?"
Elsewhere on thebmj.com, Hannah Mooney, a foundation year 2 doctor in Manchester, sent a rapid response to Margaret McCartney's latest No Holds Barred column on difficult conversations about death. Mooney agreed with McCartney, and added that it is not always possible that only staff who have already developed a trusting relationship with patients ask sensitive questions.
"On medical admissions wards it is often necessary to discuss and make DNACRP [do not attempt cardiopulmonary resuscitation] decisions, despite not having a pre-existing relationship with the patient. It is therefore particularly tempting to brush the subject under the carpet due to fear of the reaction from patients and relatives. However . . . when approached sensitively, the majority of patients and relatives appreciate being involved in this decision, regardless of whether they have met you before. This is far better for patient care than side stepping the issue until it is too late."
We're interested to know what you think about these issues, so please send us a rapid response to let us know. We republish the most interesting and useful responses as formal letters to the editor.
Richard Hurley, deputy magazine editor, The BMJ.