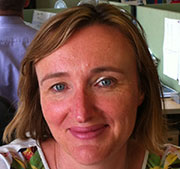 Earlier this year, The BMJ published an editorial urging doctors in India to fight back against corruption in medicine. Kickbacks and bribes are a global problem but India, "with rampant corruption at all levels, is prominent in this international field," the authors wrote.
Since the publication of the editorial in June, the article has been accessed more than 5000 times, but a new feature on thebmj.com by Vidya Krishnan shows how the anticorruption movement is gaining momentum.
The Indian media have been relentless in their pursuance of the story, with the Hindi channel New Nation TV airing a programme called Operation Jonk, a sting showing diagnostic centres offering kickbacks as high as 50% to doctors for referrals. And the English language channel NDTV has broadcast footage showing drug companies offering doctors bribes of cash, iPads, and expensive cameras for prescribing branded drugs. National daily newspapers, such as the Times of India and the Indian Express, have also published editorials railing against the scourge of corruption.
Patient advocacy group the People's Health Movement has pledged to tackle public ignorance, with an editorial in the Indian Journal of Medical Ethics saying corruption will not be wiped out unless those both inside and outside the medical profession build an alliance to tackle it.
The BMJ's feature also reports that health minister Harsh Vardhan has pledged an "impartial inquiry" into allegations of unethical practices.
However, not everyone is so concerned about unethical practices, Krishnan reports. "The Pune Orthopaedic Society, the Association of Nursing Homes and Clinic Owners (ANHCO), and the Radio and Pathology Association of Pune, for example, maintain that free markets make such commissions [kickbacks] a necessary evil."
The BMJ continues the money theme in a head to head that asks: Are large compensation payouts for negligence good for medicine in India? The debate was prompted by a Supreme Court award of more than Rs110m (£1m; €1.4m; $1.8m) in damages against several doctors and a private hospital in Kolkata for the wrongful death of a patient.
Kunal Saha, a private consultant based in the United States, argues that such payments are essential in a country where there are few other avenues for redress of medical negligence. "In the absence of any effective non-judicial forum to protect vulnerable patients, large compensation by court of law may be the only way to prevent medical negligence and improve the quality of healthcare in India," he writes.
However, Devi Shetty, senior consultant cardiac surgeon and chairman of Narayana Hrudayalaya hospitals, fears the emergence of a US style compensation culture, saying: "Better infrastructure, more skilled health workers, and the right regulatory framework can provide the necessary protection for patients and doctors."
Anne Gulland is currently community manager on doc2doc.