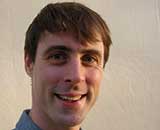 Why can't UK medical students study part time? Wags may argue that there have always been some medical students whose studies have played second fiddle to other interests. Others may dredge up the old stereotype of the dossing student who dodges hard graft at any opportunity.
But the reality is that offering part time study could provide an important means of widening access to careers in the medical profession. In a personal view on The BMJ, Peter Raven, faculty tutor at UCL medical school, says UK students should be offered the option of taking a part time medical degree. "All it needs is one courageous medical school to take the plunge," he says.
As student fees rise and living costs outpace income growth, part time study would help those who might struggle to finance their studies. It would also make it easier for those with caring responsibilities and health problems to take a medical degree, he says.
The GMC has no rules against part time bachelor of medicine, bachelor of surgery (MBBS) degrees. But, unlike its formal endorsement of less than full time medical training, the GMC does not take a formal position on part time medical degrees. "There is no reason to stop medical schools from offering part time medical education," Raven says. "If we are committed to properly widening participation we must surely tackle this anomaly and seriously consider establishing ground rules for part time MBBS study," he says.
Elsewhere on The BMJ today, medical student Kirin Tan and colleagues suggest how information about adverse drug reactions could be improved. At present, such information is excessive, inconsistent, and often poorly presented. It is also frequently contaminated by symptoms commonly experienced in daily life. Poor information about adverse drug reactions can deter patients from starting treatment or lead to them stopping treatment, Tan and colleagues say.
Tom Moberly is careers editor for The BMJ.