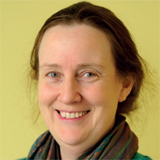 My whine of the week, if not the decade . . .
Given that data, and in particular big data, is inevitable, exciting, inspiring, unlocks potential, has fabulous hidden patterns, is a game changer, is a huge business opportunity, can mobilise resources, can change our organisations and our lives forever . . . why does it have to be so BORING?
We are in the midst of a complete storm of data production, and yet still mired in the murky prehistoric depths of PowerPoint presentations, Word and Excel tables, and badly presented pie charts.
It does not have to be that way. So, from an unashamed data geek who is completely sick of tepid PowerPoint presentations, here are my top 10 inspirations for glorious data displays.
1) For the most beautiful and inspiring look at data and trends, you cannot go wrong with Gapminder. This is the brainchild of the incomparable Hans Rosling, who popularised the bubbles approach to data display.
2) . . . and this Hans Rosling TED talk is old—10 years old—but still worth watching. You can feel his enthusiasm.
3) The most wonderful book ever on data and how it can look if well presented—includes lots on population level data. Information really is beautiful, but make sure you buy the latest edition—a great gift. I keep lending my copy and never getting it back.
4) Lifehacker blogs are frequently fun and this one is no exception. How to choose the best chart for your data—read this before starting your next PowerPoint.
5) . . . unless you decide to try an alternative to PowerPoint, of which there are many. I like Prezi as it is quite easy to use. My teenage son taught me when he was 10.
6) If you get a bit bored and want to see a hilarious, dated, but still relevant pastiche of a poor PowerPoint presentation distorting and destroying a message, just watch this version of Abraham Lincoln's inspiring Gettysburg Address.
7) There is even a global competition for beautiful data.
8) Closer to home, Public Health England's data hub is in development. Buried within it are some pretty good examples of data display, but it does take some digging so persist. They hope to improve it.
9) One thing that would make a big difference is for more people who produce and use data to connect with those who like to programme or create apps. Hackathons and jams are lots of fun, and technical data experts are in short supply at these events. When it comes to technology, you really need to grab that nettle, as data presentation and use has gone digital and virtual. Do not be afraid. Even toddlers can learn to code.
10) Finally, if you love lists, you will enjoy this one: The 36 best tools for data visualisation. This one will run and run.
Now, why can't we have a reality TV programme called "Pimp your data?"
Mary E Black is a medical doctor currently on the NHS Executive fast track programme based at Homerton University Hospital Foundation Trust in London. She is on Twitter @DrMaryBlack and uk.linkedin.com/in/maryblack/
Competing interests: I have no relevant interests to declare.