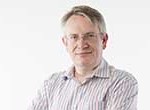 "The results of this investigation are somewhat shocking to me, but, reviewing the information, not entirely surprising." That was the verdict of David Haines, section head of the Heart Rhythm Center at Beaumont Health System in the United States, on The BMJ's investigation into dabigatran, the first of the new oral anticoagulants licensed to prevent stroke in patients with non-valvular atrial fibrillation. One of the main findings of The BMJ's investigation—by investigations editor Deborah Cohen—was that Boehringer Ingelheim, the manufacturer of dabigatran, withheld important analyses from the regulators, which showed that monitoring blood levels and dose adjustment could improve the drug's safety.
Dr Haines, speaking on a video created by MedPage Today in the wake of our investigation, said, "The approval process for dabigatran was rushed." He questioned the US Food and Drug Administration's reliance on a "single, albeit large" randomised trial (the RE-LY trial) as part of its approval process, saying this was "not standard."
On the same video from MedPage Today (which is a US based CE and CME accredited medical news service providing daily coverage of developments that impact clinical practice), vascular neurologist Cathy Sila, director of the Comprehensive Stroke Center at University Hospitals Case Medical Center, said that not being able to monitor the drug "was really a disadvantage from our perspective." Boehringer Ingelheim had marketed dabigatran as not needing any monitoring, unlike warfarin. In fact, no need for monitoring was the drug's unique selling point.
Dr Haines said that he would not be surprised if, in the wake of The BMJ's investigation, a test became available for monitoring drug plasma concentrations. "I think when that test becomes available, it will be fairly routine to check trough levels of drug after new initiation of this drug in patients, and then down adjust the dose if necessary."
In response to our investigation, Boehringer Ingelheim issued a video statement on YouTube by Charles de Wet, the company's medical director in the UK, in which he said he wanted to "set the record straight" about Pradaxa, the proprietary name for dabigatran. He said that all of the allegations about BI's behaviour in relation to dabigatran were "absolutely false." "Ethical behaviour and patient safety are at the core of everything we do," he said.
http://youtu.be/Tm0NWWmDMwU
Trevor Jackson is a deputy editor, The BMJ.