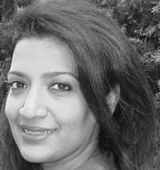 More than a year since Robert Francis's recommendations, and after reports by Don Berwick, Sir Bruce Keogh, and the new Care Quality Commission inspection regime, we are still being challenged to demonstrate that healthcare is first and foremost focused on the needs of the patient.
At the same time, there has been a call for the most expensive assets in healthcare—the doctors—to step up and engage in management and leadership. We use the right words when writing about medical engagement, but how do we move from rhetoric to reality and, more importantly, why should doctors embrace this responsibility?
At the King's Fund, some of us went on a Seattle study tour in April this year, where we experienced an intervention that had underpinned the drive to put patients first with a new management process. The resulting culture encouraged more doctors to take the lead on driving quality and innovation.
The Virginia Mason Institute (VMI) experienced a significant turnaround in 2000, when their CEO, Gary Kaplan, challenged them with a stunningly simple message: "Change or die." He highlighted a problem that will be familiar to many health organisations: espousing patient-centredness, while at the same time organising care around the needs of doctors.
In the drive for the delivery of safe care to be their core objective, VMI chose to embrace a management process called Toyota Production System (TPS), which was supported by Gary Kaplan's leadership. Many of the staff we met at VMI outlined the challenges involved in prioritising this objective. "We are never there" is how one executive described it. It was evident that changing the culture at VMI was critical to its success, and that motivating doctors to engage in that culture change was a key component. "If we were to stop giving attention to, and prioritising, the system that underpins our culture [TPS], the years of progress made would be lost in months."
Many doctors in the UK have been influenced by VMI's journey, as we discovered in our study of four healthcare organisations: Northumbria NHS Foundation Trust, Salford Royal, Southern Health, and University College London Hospitals NHS Foundation Trust.
Echoing comments made by doctors at VMI, many of the doctors and executives we spoke to admitted that medical engagement is a "work in progress." All four organisations suggested that the commitment of their medical workforce is an essential ingredient in creating a culture that provides high quality and safe care as its core objective. Other components include: creating a collective appreciation of the value that the multi professional team bring to delivering patient care, the active involvement of the patient, financial stability, consistent and resolute leadership at all levels, and a commitment to recruiting and selecting all staff on the basis of their organisational values.
One of the most noteworthy aspects of our discussions with these organisations was their realisation that it was important to value the time that clinicians—alongside non-clinical managers and leaders—give to agreeing "how things work around here" (i.e. to the culture). It leads to more commitment and engagement, which then becomes the fertile ground on which improvement with, and for, patients becomes possible.
As one medical director remarked: "I think there's a kind of a particular engagement challenge over the next couple of years, and it's not unique to doctors here. I think probably it's at least as big for other clinical professionals. It's engaging people on how challenging their financial pressures are going to be, [and] how innovative we're going to have to be with our solutions."
How will we address this challenge? Leaders at a system and organisation level must make the current generation of newly appointed doctors see that stepping up to management and leadership by driving innovation and quality is a valued proposition.
This means accelerating progress on: professionalising medical careers; valuing the time doctors spend on managing, leading change, and innovative practice; and drawing medical leaders from backgrounds as diverse as those of the patient populations they serve.
We've heard from many leaders who systematically make medical engagement a priority because, as our report concludes, "it is too important to be left to chance." What will you do to make it a priority?
Vijaya Nath is assistant director within the leadership directorate at the King's Fund.
Competing interests: Vijaya Nath directs and designs a number of international study tours for the King's Fund, including the Seattle study tour mentioned in this blog.
This blog first appeared on the King's Fund website here.