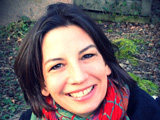 The office is abuzz today with news that The BMJ's editor in chief Fiona Godlee was named the Editor of the Year last night at the PPA (Professional Publishers Association) awards—known in the industry as the Oscars of the magazine world.
Earlier in the week, our reporter Gareth Iacobucci was highly commended in the Medical Journalists' Association awards, while Jonathan Gornall was named freelance journalist of the year for his work on the government consultation into introducing a minimum unit price for alcohol.
No doubt alcohol was plentiful on both these occasions, but anyone who has been enjoying a glass or two of an evening believing that they were protecting their heart from the ravages of coronary heart disease may have to think again, thanks to new Research.
An analysis of 50 studies, which examined the drinking habits of over 260 000 people, found that people who carry a genetic variant of the "alcohol dehydrogenase 1B" gene have a more favourable cardiovascular profile than those without the variant. People with the variant break down alcohol at a slower pace than those without it and become flushed and nauseous. The analysis found that they consumed 17.2% fewer units of alcohol a week, were less likely to binge drink, and were more commonly abstinent. They also had lower blood pressure (by 0.88 mm HG) and a lower BMI (by 0.17 kg/m2) than people without the genetic variation.
Previous observational studies of alcohol and heart disease have several limitations, but using the genetic variant as a means of distinguishing between moderate to heavy and lighter drinkers more closely resembles a randomised controlled trial, said the researchers.
Commenting on the study through the Science Media Centre in London, Tim Chico, senior clinical lecturer and honorary consultant cardiologist at the University of Sheffield, said: "The idea that a favourite tipple prevents heart disease is deeply ingrained and often appealing. Sadly, the suggestion [that] alcohol is protective is probably too good to be true."
My office neighbour, Abi Rimmer from BMJ Careers, has been looking at an essay on the effects of female under-representation in academic medicine. There is inequality in academic medicine from the laboratory bench upwards, and it worsens with seniority, to the extent that just 15% of professors in UK medical schools are women.
There is a cost to society from this bias. The lack of women in clinical academic research "is likely to be implicitly biasing today's research agenda and, by consequence, tomorrow's clinical practice," write the essayists.
Equally worrying is that the "bias could be the result of a dominant group restricting access to prestigious specialties and research areas and the highest levels of influence."
The situation is reminiscent of epidemiologist Alice Stewart, a contemporary of Richard Doll's, who devoted much of her life to studying the impact of x rays on childhood cancer. In 1958, Stewart reported in The BMJ that fetal exposure to x rays was linked to childhood leukaemia. Her research was not taken seriously, and while Doll's career skyrocketed, Stewart's floundered. She was underfunded, anonymous, and cold shouldered by her contemporaries.
But her belief that "truth is the daughter of time" nourished Stewart. She expanded her database, and 20 years later medical practice began to change when in 1970 the US Food and Drug Administration recommended against fetal radiography. This video by The BMJ tells her story.
Watch it and be inspired.
Zosia Kmietowicz is a freelance journalist at The BMJ.