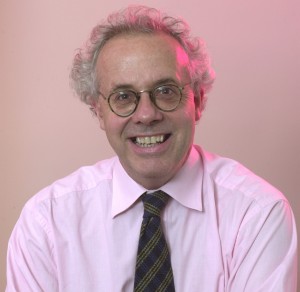 I'm listening to Sandy Ruddles (not her real name), an ordinary general physician who does some rheumatology, present a case, and I'm feeling some regret at having given up the sacred calling of being a clinician. Oddly, the case Sandy is presenting was disastrous, a catalogue of errors.
What impressed me was not Sandy's knowledge and technical skills, which are no doubt considerable, but her humanity. When it finally became apparent that her patient was going to die, Sandy went and told the patient and her family, and faced the anger and bitterness they felt. She described to them how the doctors, herself, but also the pathologists, dermatologists, and radiologists, had missed the diagnosis a year previously despite it being obvious in retrospect.
Sandy spent an hour every day talking to the patient and her family, and slowly they accepted what had happened and that the patient was going to die. When the patient transferred to a hospice, Sandy went to see her once a week until she died.
That fatal conversation with the patient and her family cannot have been easy, and many doctors would, I fear, have avoided it. Indeed, the pathologist, dermatologist, and radiologist did avoid it, even though complicit in the errors. And very few doctors would have spent an hour a day talking to a dying patient. One of Sandy's main messages to the young doctors at the meeting was talk to the dying, care for them, don't think that you are wasting your time on somebody who cannot be cured.
After the presentation I chatted to Sandy, and told her how impressed I'd been by her presenting such a disastrous case to the young doctors. Most doctors present cases that show how clever they are, rather than how stupid, but all doctors make mistakes—and learning from them, rather than denying them, is central to becoming a good doctor.
I told Sandy that I'd seen a professor of general practice tell a conference how he'd been operated on by a friend who had nearly killed him by making a mistake. Indeed, the professor had had a cardiac arrest before the error was finally recognised. The surgeon did not acknowledge the error at all until the professor said: "You nearly killed me. We can't avoid it. We have to talk about it." How awful, those in the audience thought, that the patient rather than the doctor should have to start the conversations that had to be had. Worse, the patient had to console the doctor.
Sandy immediately countered with a similar story. A colleague had been treating another colleague's wife, and mistakes had been made. The patient asked to be transferred to Sandy. She tried to persuade the doctor who had made the mistake to talk to the patient, but he refused. There was no way to force him.
Famously, good surgeons know how to operate, better surgeons know when to operate, and the best surgeons know when not to operate. I suggest that poor doctors run away from their errors, good doctors acknowledge and learn from them, and the best doctors not only acknowledge and learn from their errors, but journey with the patient through the pain they've created, no matter how uncomfortable the journey.
Richard Smith was the editor of The BMJ until 2004. He is now chair of the board of trustees of icddr,b [formerly International Centre for Diarrhoeal Disease Research, Bangladesh], and chair of the board of Patients Know Best. He is also a trustee of C3 Collaborating for Health.