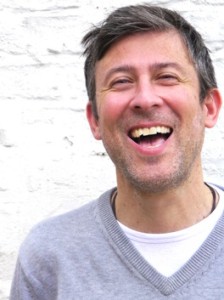 Often health events, conferences, and meetings say that they include patients and they do. Well, sort of. They have patients there except they are not really there. The Doctors 2.0 & You conference is different: it really is a patient included conference. What strikes you from the moment it starts is that patients are an integral part of every session, workshop, and keynote.
Day one opened with a series of workshops that ranged from startup pitches, to the quantified self and e-patients, to one on the quality of data, which I chaired.
Arguably, the standout moment came when The BMJ's very own Tessa Richards talked about the journal's patient panel. I was sitting next to Larry Chu (@larrychu) from Stanford Medicine and the MedX conference. Larry turned to me and said that he could never imagine an American journal of the standing of The BMJ doing the same. So there is my challenge to you guys on the other side of the pond. When will your leading medical journals establish a patient panel?
The conference showcased everything from Google Glass surgeons (@ZGJR and @GoogleGlassSurg), to the latest apps, but for me a couple of things really stood out. David Doherty (@3gdoc) talked about how the future of healthcare is centred around the mobile phone. He demonstrated mHealth in practice, explaining how patients and physicians will use their phones to interact with one another, and manage their healthcare plans.
I then had the pleasure of interviewing Mark Davies, former clinicial director of the Health and Social Care Information Centre (HSCIC), about big data. Some interesting themes came out from that talk. For example, how the NHS is actually ahead of the game in how it uses data. We discussed whether big data is really the holy grail, and how it really affects me, as a patient, right now.
The Doctors 2.0 & You conference is one of the best examples of social media exposure at a healthcare event. The guys at Symplur ran analytics that detailed social media coverage and its reach over two days. You can find the details here. Meanwhile, @andrewspong managed the Twitter feeds.
What did this conference do that others don't then? It didn't just engage with patients, it put them front and centre. As we moved through the role of Pharma, the value of patient communities such as @creakyjoints and @bensfriends, to a new world of apps and Google Glass, we had a real two day taster of the health landscape from a digital perspective. The conference attracts attendees from all parts of the globe, so I would recommend you put it in your diary for next year (June 4-5, 2015).
Michael Seres is a member of The BMJ's patient panel. He is the patient lead for #NHSSM, a facilitator for the Centre for Patient Leadership, and digital strategy adviser to the Patients Association and the Oxford Transplant Foundation. He devises social media strategies around patient engagement, and blogs about his experience of Crohn's Disease.
Competing interests: I declare that I have read and understood the BMJ Group policy on declaration of interests, and I hereby declare the following interest: I have developed a propitiatory sensor device, Ostom-i Alert, through my company 11Health & Technology Ltd.