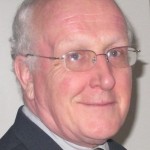 InterMune has withdrawn part of its legal challenge to stop the European Medicines Agency from disclosing certain documents, which relate to the medicine Esbriet (Pirfenidone). The company is still looking for a prohibition on disclosure, but has withdrawn its application for an interim order, which would prevent disclosure before the full hearing of the case.
(InterMune had been granted an interim order when the company first applied. On appeal that decision was set aside, and a rehearing of the application was ordered. In other words, InterMune was required to re-argue its case for an interim order, but has now decided not to do so.)
So, we have a strange situation here, and one for lawyers to chew over. InterMune wants the court to stop the agency from disclosing certain documents, but is not asking for an order to prevent disclosure before the full case is heard. The medicines agency is no longer subject to a court order banning disclosure.
I have no idea what all of this means, but here are some thoughts.
The EMA argued strongly against (and appealed against) an interim order. Will the agency now release the documents, or has it changed its mind? (Somebody should ask for access to the documents now, if only to clarify the situation.)
Is InterMune confident that the EMA will not release the documents before the full hearing, and if so why is the company so confident?
Has the EMA given some undertaking to InterMune?
Is InterMune aware of some circumstance that means the agency will not release the documents before the full hearing?
Why did InterMune want an interim order earlier, but not now—what has changed?
Was InterMune comforted by the potential new limits on disclosure, which were proposed recently by the EMA?
If InterMune is not looking for interim measures, why are the company continuing with the full case? Is there any connection with the fact that InterMune has just re-submitted, with new trial results, an application for marketing Pirfenidone in the US? (Pirfenidone is not approved in the US. In response to an earlier application, the FDA asked for more clinical trials.)
There may be a perfectly simple explanation for all of this, but until we know more, these are some of the questions that spring to mind.
Jim Murray is a former director of BEUC—the European Consumers Organisation—having previously been the first director of Consumer Affairs and Fair Trade in Ireland. He writes here in a personal capacity. During his time with BEUC, he was a founder and one time president of the Transatlantic Consumer Dialogue. Currently he is a member of the European Commission's High Level Group on Administrative Burdens, and president of the European Foundation for Financial Inclusion.