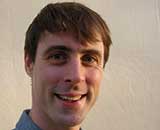 The BMJ's readers are used to maintaining scepticism in the face of hype and hyperbole, and two new articles suggest that this is a healthy position to maintain.
Rory Watson reports on the growing number of new psychoactive substances, or "legal highs," recognised by the European Monitoring Centre for Drugs and Drug Addiction (EMCDDA). The number of new drugs recognised by the centre grew by 30% in 2013, as more than 81 new molecules were recognised in a single year. This means that, each year, the number of new "legal highs" produced is now more than double the number of new drugs registered by the global pharmaceutical industry.
The promise of extraordinary experiences from taking these substances has led those manufacturing and promoting these products to target the main segments of the drug market. But assessment by the centre's scientific committee has revealed that, whatever claims are made about efficacy and safety, these substances can be potent and harmful.
The hype surrounding the development of new therapeutic drugs is examined in an Observations piece by Ray Moynihan. He asks whether the flu drug zanamivir was "a breakthrough or money for old rope," highlighting claims that the drug would be "one of the greatest discoveries of the 20th century" and a "breakthrough as significant as penicillin."
Moynihan describes how, at a meeting in 1999, a medical officer at the US Food and Drug Administration had warned of the challenges of establishing the best way to measure the effect of a flu drug. At the same meeting the administration's statistical reviewer questioned not only how well the drug worked, but whether it worked in any meaningful way at all.
Given subsequent assessments of the drug's effectiveness, such as a Cochrane review that found a "marginal benefit" of zanamivir, the administration would have done well to listen more closely to those individuals' sceptical position.
Tom Moberly is careers editor for The BMJ.