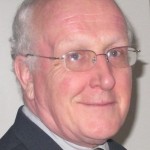 Campaigning for transparency on clinical trial results at EU level is getting to be like playing snakes and ladders, and I've just spotted three snakes. I've been trying to "deconstruct" the EMA's reply by letter to the Ombudsman's concerns about the agency's volte-face on transparency. The results worry me—a lot.
The EMA says that the new transparency policy is, in effect, an initiative of the agency itself, quite distinct from the access to documents regime under Directive 1049/2001, and also distinct from arrangements to be put in place under the new clinical trials regulation. I thought that was probably the case, although it does not alter my concern about the recent changes to the agency's initiative.
It is also clear from the letter that the agency's most recent policy has been drawn up in the light of a "clear message'' from the European Commission that the EMA must comply with " national and international obligations that all European institutions have to comply with, including but not confined to TRIPS and copyright laws."
As a general principle that is true, but what does it mean in this case? What was the clear message from the Commission? We do not know, because we do not know what the Commission said to the agency. We do not know how exactly the Commission interprets obligations under TRIPS and copyright law in relation to clinical trial results.
There may be worse to come. The agency is in "ongoing discussions" with the Commission on its policy on access to documents under Directive 1049/2001. What is all this about? The rules here seemed to have been well established, and the agency had accepted various recommendations of the Ombudsman on the right of access to documents. Will the rules be changed now? How will the exercise of the right of access to documents in future be affected by the Commission's interpretation of obligations under TRIPS and copyright law? Why are there ongoing discussions with the Commission on something that had seemed to be settled?
Further down the line, how will the Commission's position affect the (Commission's) implementation of the transparency provisions of the new clinical trials regulation?
We don't know that either. This is policy making behind closed doors.
Jim Murray is a former director of BEUC—the European Consumers Organisation—having previously been the first director of Consumer Affairs and Fair Trade in Ireland. He writes here in a personal capacity. During his time with BEUC, he was a founder and one time president of the Transatlantic Consumer Dialogue. Currently he is a member of the European Commission's High Level Group on Administrative Burdens, and president of the European Foundation for Financial Inclusion.